We can keep our files continuously synchronized with Nextcloud Desktop on the computer, and with the Nextcloud application on Smartphones. Both allow you to connect to your Nextcloud server. We can perform any task and keep the contents of those folders synchronized with our Nextcloud server. That way we will always have our last files with us wherever we are.
Nextcloud Desktop:
To connect our Nextcloud account with Nextcloud Desktop we will have to download the program from the following link: https://nextcloud.com/install/#install-clients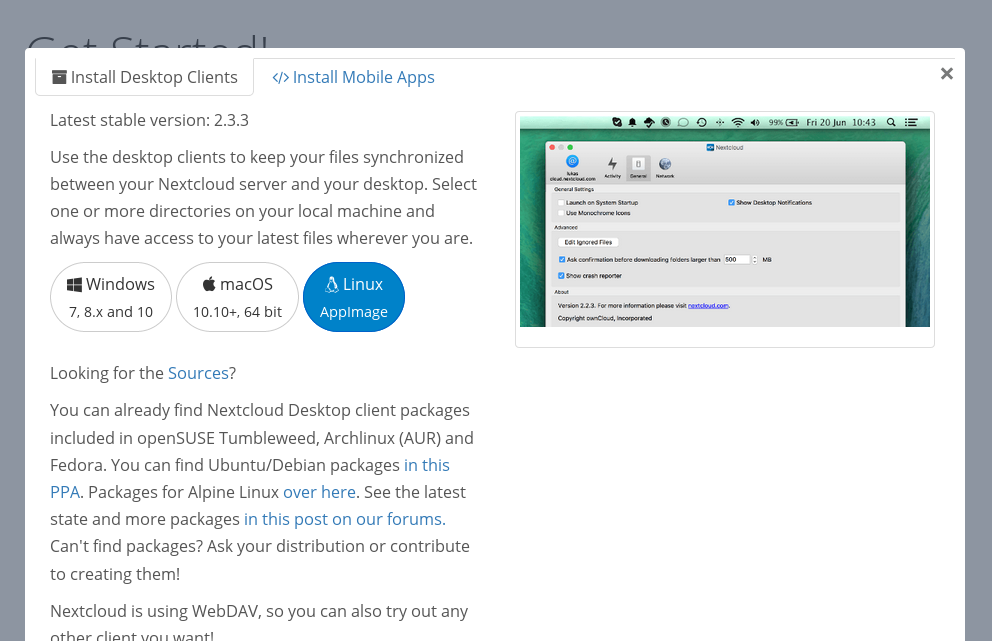 We will choose our operating system and install the program. We will complete all the fields to log in to Nextcloud Desktop and we will be ready to work with him.
Nextcloud on smartphones:
To use Nextcloud on Android and iOS we will download the following application on Android: https://play.google.com/store/apps/details?id=com.nextcloud.client and on iOS: https://itunes.apple.com/us/app/nextcloud/id1125420102?mt=8 or we can search it manually in the search engine of our Play Store / App Store with the word Nextcloud.
In the same way as the Zimbra Desktop, we will fill in the fields to log in and start working with Nextcloud on our smartphone.