Search
Search is a vital aspect of CRM, since it allows you to quickly define what you want to see. Many CRM will have large data sets, so it is vital that you have a way to refine your search. In the following subsections, we will cover the various search options available to you.
Global search
You can search all the records within the CRM using the global search functionality. You can search for records by global search using the search bar in the main navigation menu.

Once you have entered your search term, you can press the return key or click on the magnifying glass icon. This will throw records that match the search criteria and categorize them according to the available modules.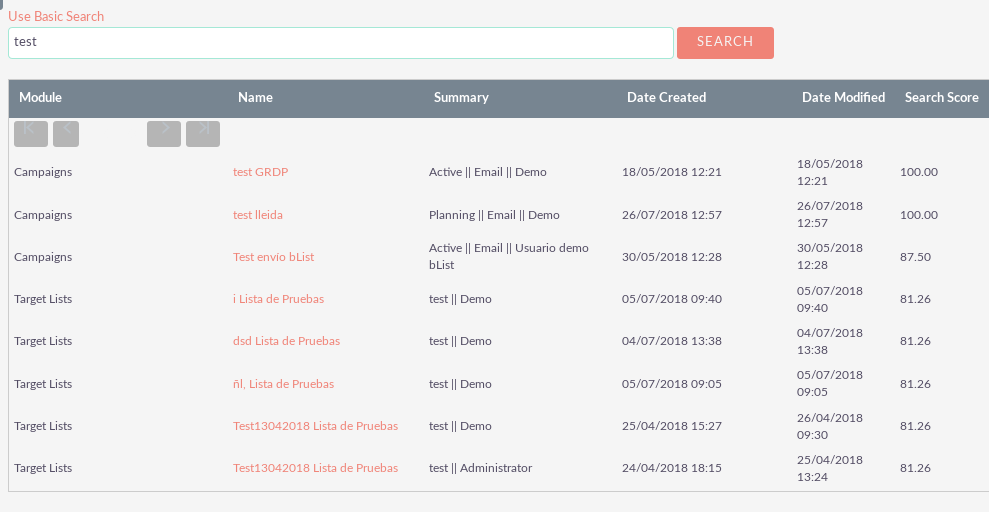 The system administrator can add modules to the global search functionality.
Basic search of modules
The basic search is available in all modules within CRM. The basic search, as a standard, allows users to search the name of the record.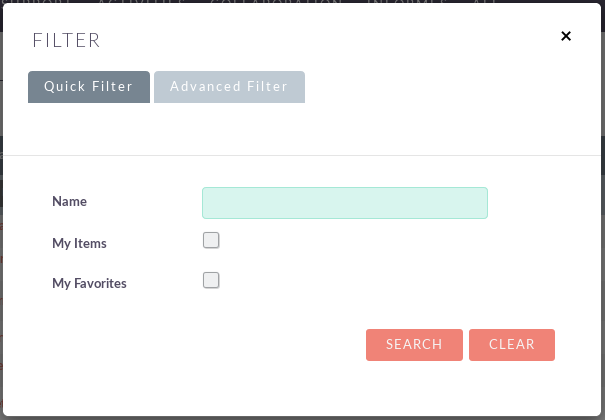 The basic search also allows users to check the 'My Items' check-box. When you enable this option, only the records assigned to you will be returned.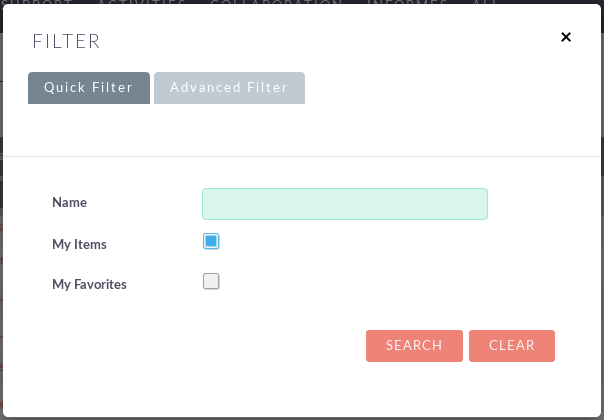 Once a user has searched for a record, the search will be saved. This means that you can navigate to registers and other modules within the CRM, but the search will not be deleted. If you wish to delete your search, you can click on 'Delete' and then on 'Search'. This will erase all saved searches and return to the default result set for that module.
NOTE: System administrators can modify the fields that can be searched in the basic search in Studio.
Advanced module search
Advanced search is available in all modules within CRM. Advanced search gives you more detailed module search functionality. As a standard, there are more fields available to you through Advanced Search.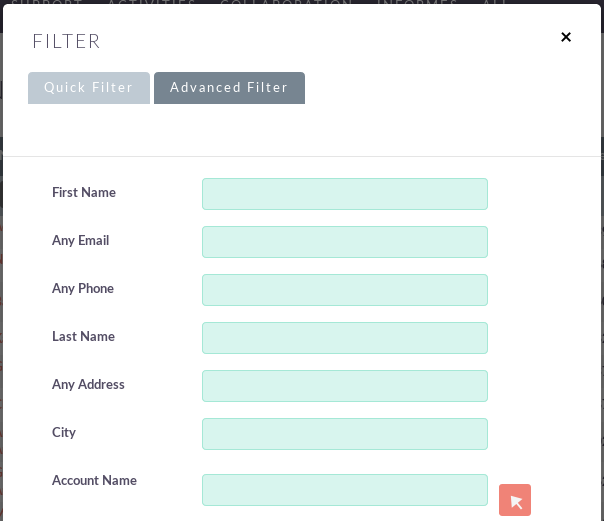 You can add more fields to the Advanced Search section by expanding the 'Design Options' panel.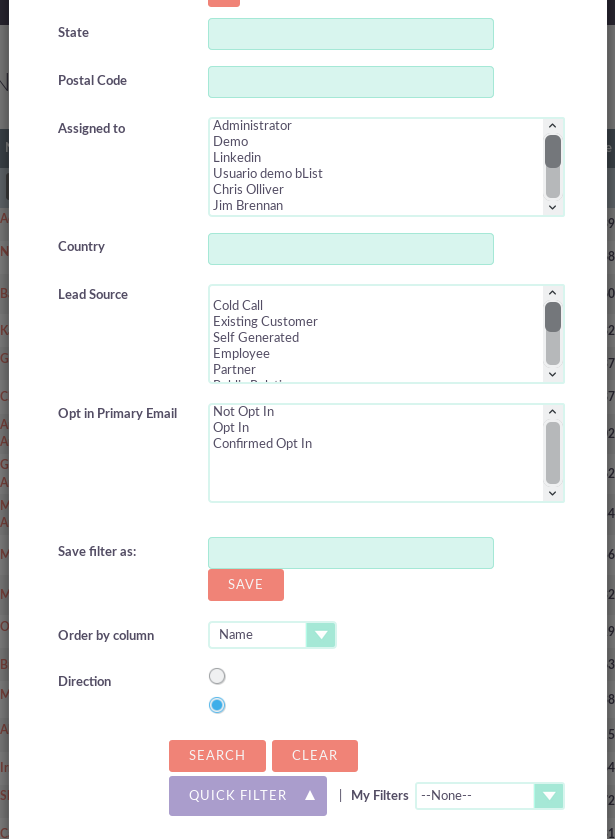 You can click on the field you want to show / hide and click on the arrows to move these fields between the sections. This allows users to show or hide columns to further customize the Advanced Search section.
Advanced searches can have many specific fields and criteria. For this reason, you can save your advanced search criteria to easily fill in this in the future.
To load a saved search, you can select the saved search from the 'My filters' drop-down menu. This will return results that match the criteria specified in the saved search.

NOTE: System administrators can modify the fields that can be searched in Advanced Search in Studio.