1. To configure mail, contacts and calendars through ActiveSync, we will first go to Settings and look for the setting of Accounts and passwords (names may vary depending on the version of iOS).
2. Then click on Add account and choose as Exchange account type.
3. Once chosen, we will fill in the following fields. First of all the email address and secondly a description, which will help us to recognize it in case we have more than one email account on the device. We will press Next and a warning will appear where we will choose the option Configure manually. Another field will be added that we will have to fill in with our password.
4. Finally it will ask us what we want to synchronize. We will select them according to our needs and press Save.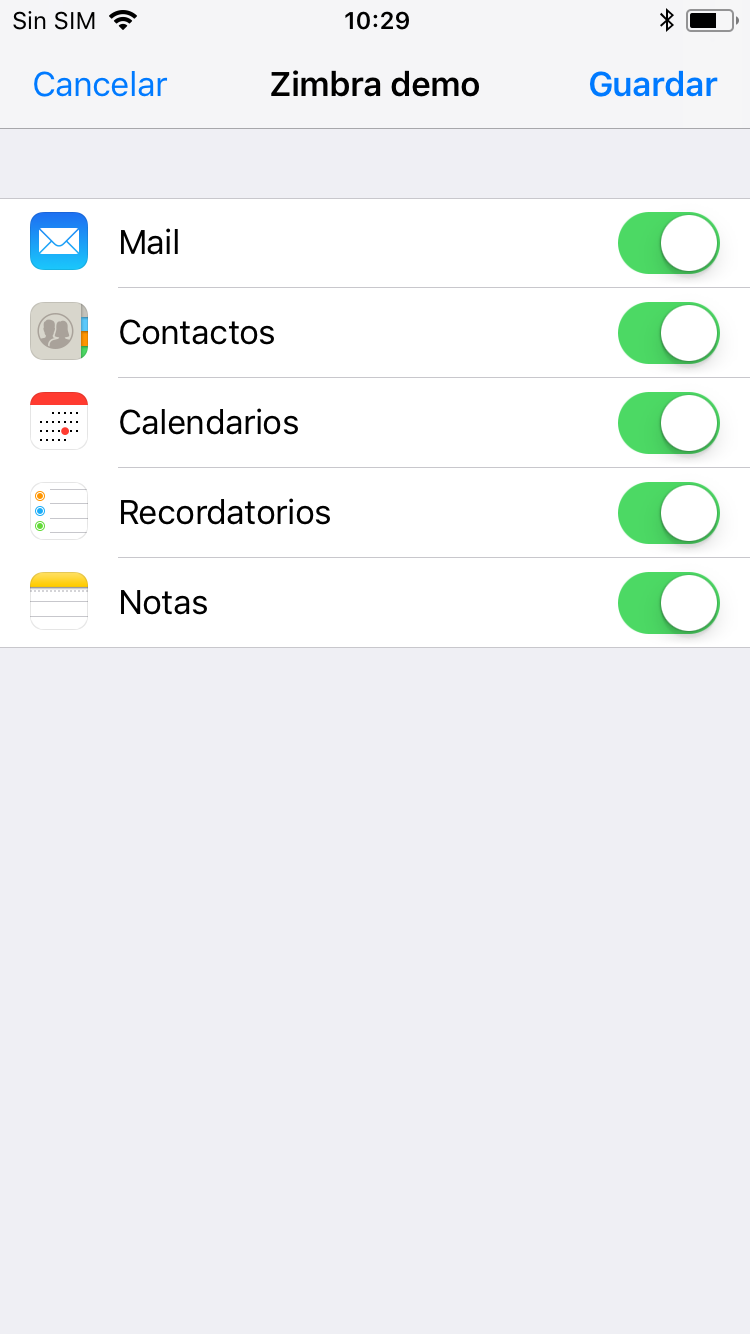 NOTE: We can configure the synchronized elements as well as the synchronization days in the Accounts and passwords section in Settings.
5. Finally we will go to our default mail application and note that we have added a new mailbox with the Exchange account.