Zimbra's activity stream management system will allow us to use it as an automatic filter for those messages that, although not being spam, come from subscription lists. It also allows to filter certain messages that are spam but the Zimbra system does not detect directly as such.
1. To activate our activity stream we will go to the Mail tab on the Zimbra main screen.
2. Once on this screen, click on the nut that appears in the upper left side of the sidebar (next to Mail folders), and a menu for creating folders will appear: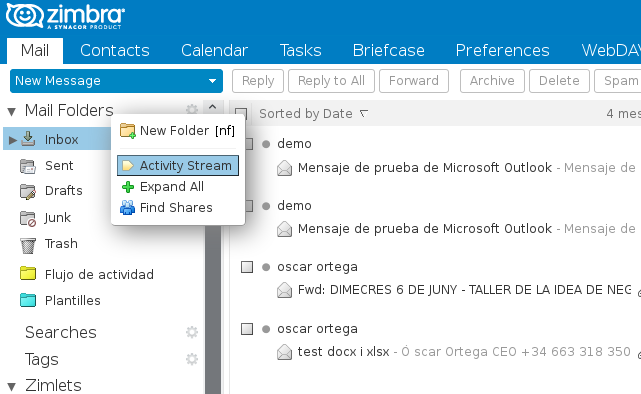 3. We select Activity Stream. At this moment, a screen will appear where we can define the characteristics of the stream to automate: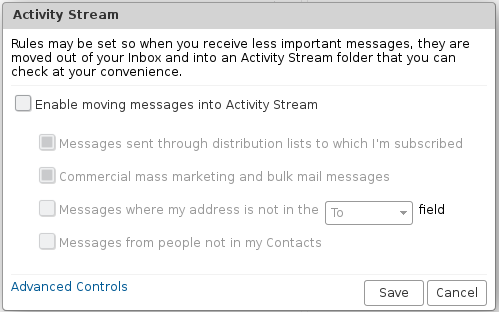 4. Mark Enable moving messages into Activity Stream, and we can define how the system acts, where we find basically 4 options: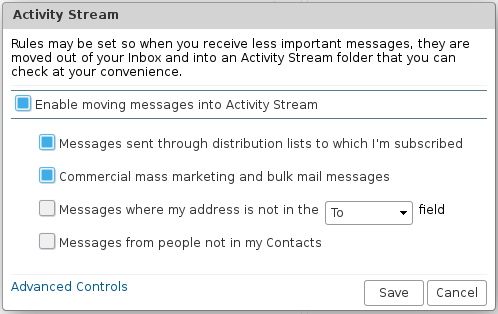 *By default it marks the first two, which are recommended for normal management.
1. Messages sent through distribution lists to which I'm subscribed: this option will filter to the activity stream folder those e-mails that we receive whose issuer is a Zimbra internal distribution list. Check with the system administrator what these lists are, in case we have one configured.
2. Commercial mass marketing and bulk mail messages: they will filter the mails that come from commercial lists to which we are subscribed (newsletters, commercial subscriptions, external mailing lists, etc), or those e-mails that have not sent us directly to us, for example if they have included us in the CC or CCO field of the e-mail.
3. Messages where my address is not in the TO or To or CC field.
4. Messages from people not in my Contacts (referring to the Contacts folder of our Zimbra account).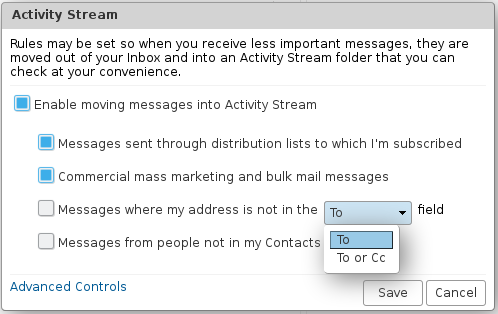 5. ONLY ADVANCED USERS: In case we want this folder not to be generated, or even take advantage of
add advanced functionalities to the Activity Stream filter, we can press Advanced Controls before saving the activity stream, and to be able to edit the filter according to our specific needs.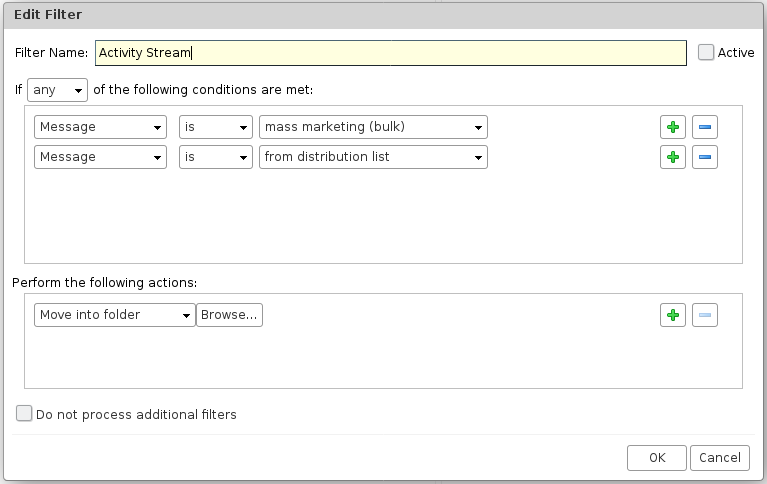 6. Once the type of filter to be applied has been defined, we can Save and automatically generate a folder in our Zimbra mail folder system, with the name Activity Stream, which will be the default folder where emails of the previously specified type will be received: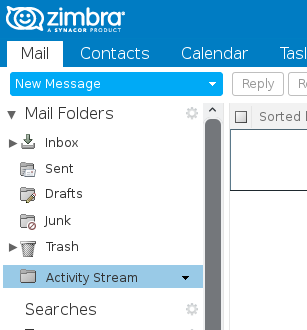 7. In any case, at any time we can edit the Activity Stream filter from the Zimbra Preferences, as well as the rest of the filters we have defined: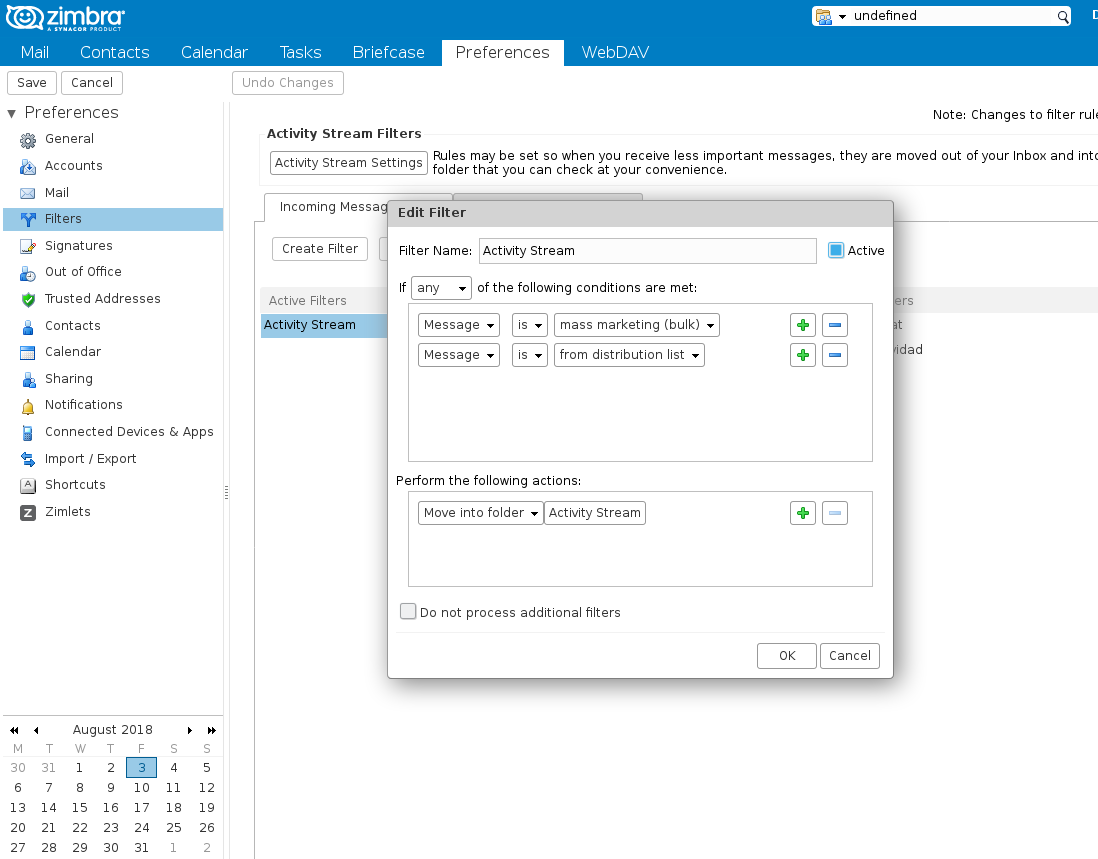 8. If we want to receive an e-mail which always goes to our Activity Stream folder, we will drag this, from our Inbox to our folder. When doing it, the following window will appear, where we can specify the sender of the e-mails that will go directly to our Activity Stream folder. We can also establish a certain subject.