1. To manage e-mails or domains so that they always reach the junk folder, we will go to the Zimbra Preferences tab in the Mail section.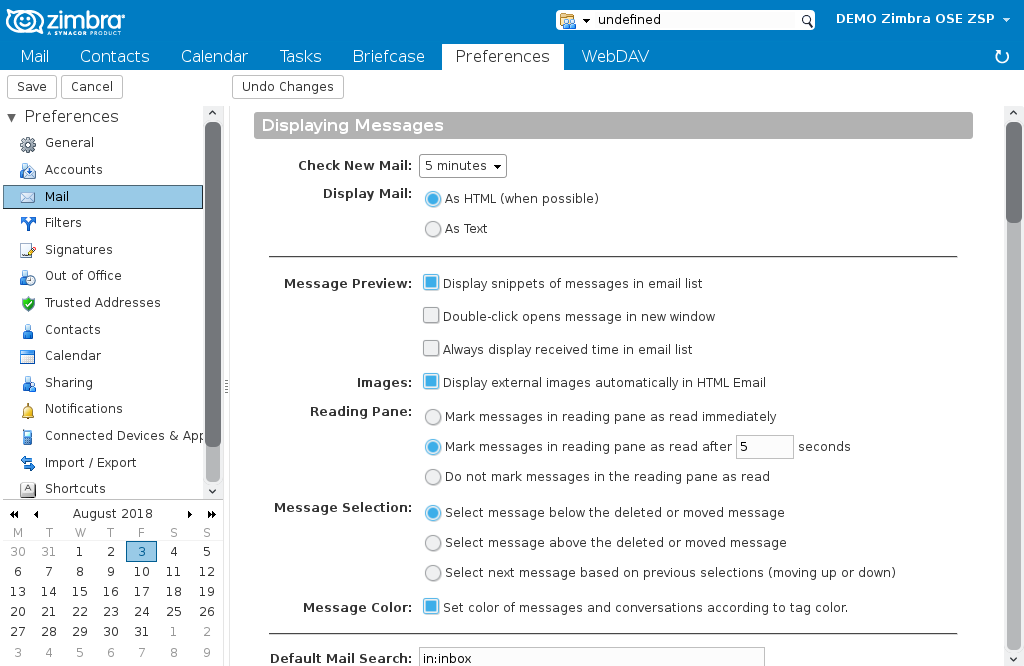 2. Once here, we will move to the bottom of the screen, where we will see a space called Spam mail options: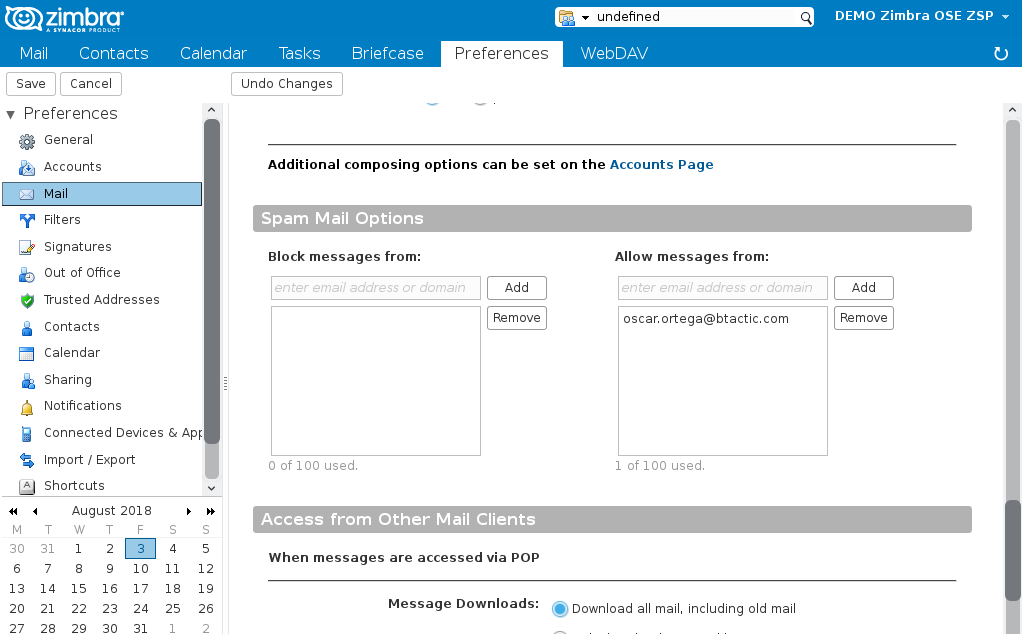 3. Here, we can manage both, blocking an account or domain so that they arrive directly to the junk folder in Block messages from:, or on the contrary, allow the entry of e-mails that interest us which are marked by Zimbra as spam, in Allow messages from: and then, they will go directly to the Inbox.
4. Finally we will save the changes by pressing Save in the upper left part of the screen.