1. To configure Zimbra in Windows 8 or higher by Exchange ActiveSync we will go first to the Windows button and look for Mail.
NOTE: This procedure is only valid for Windows 8, 8.1 and 10.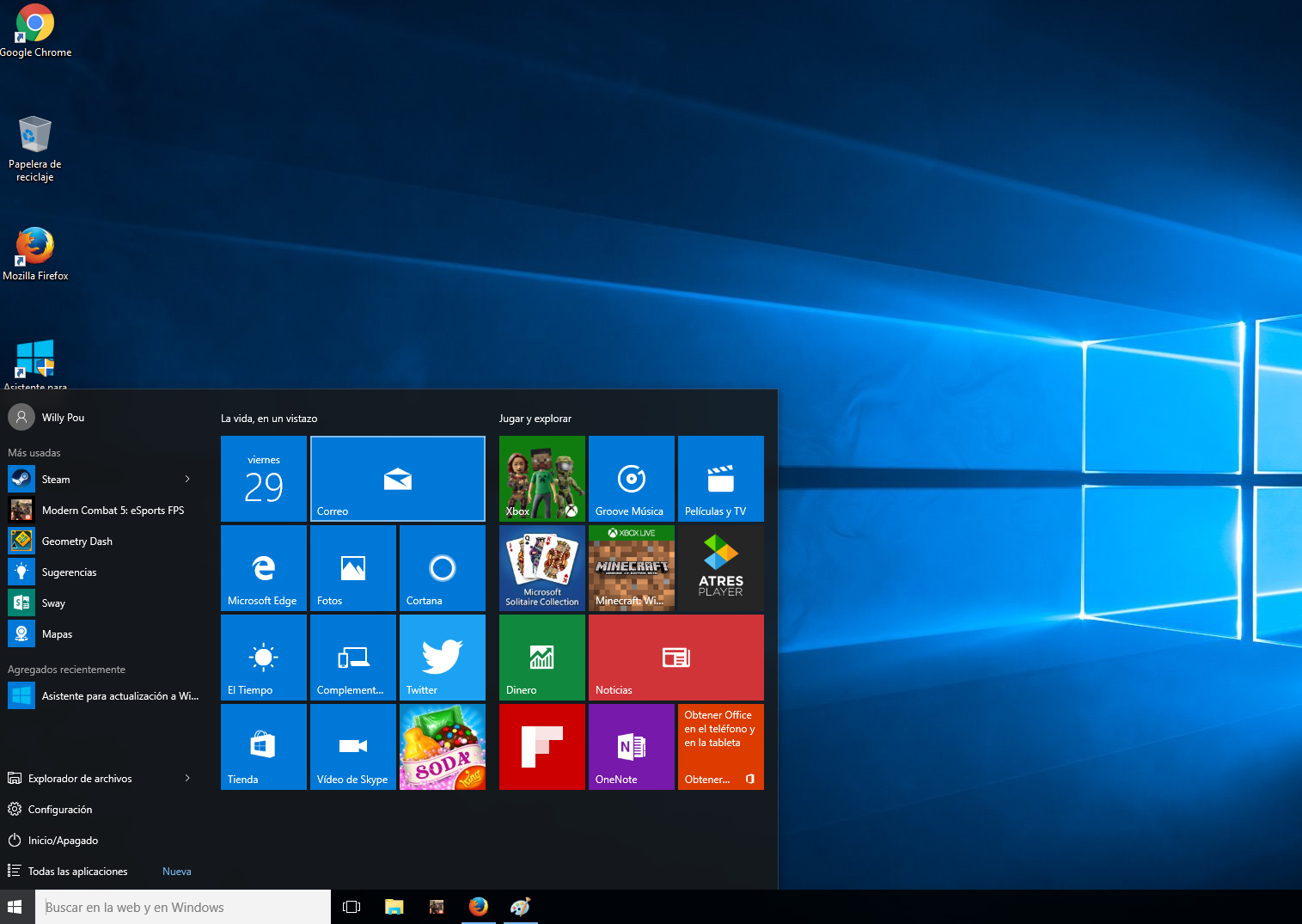 2. Once opened, click on Add account.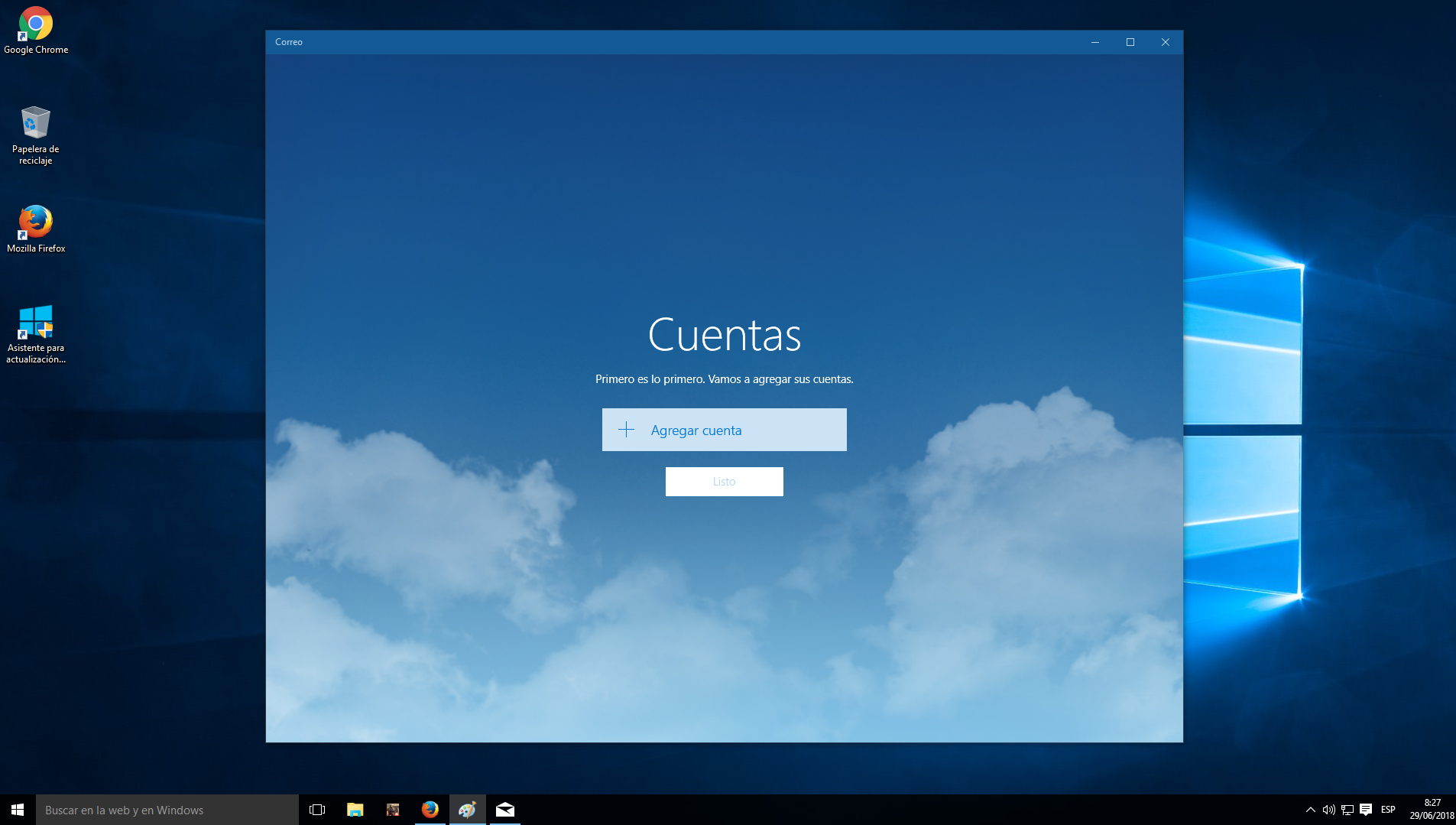 3. We will select here, Exchange.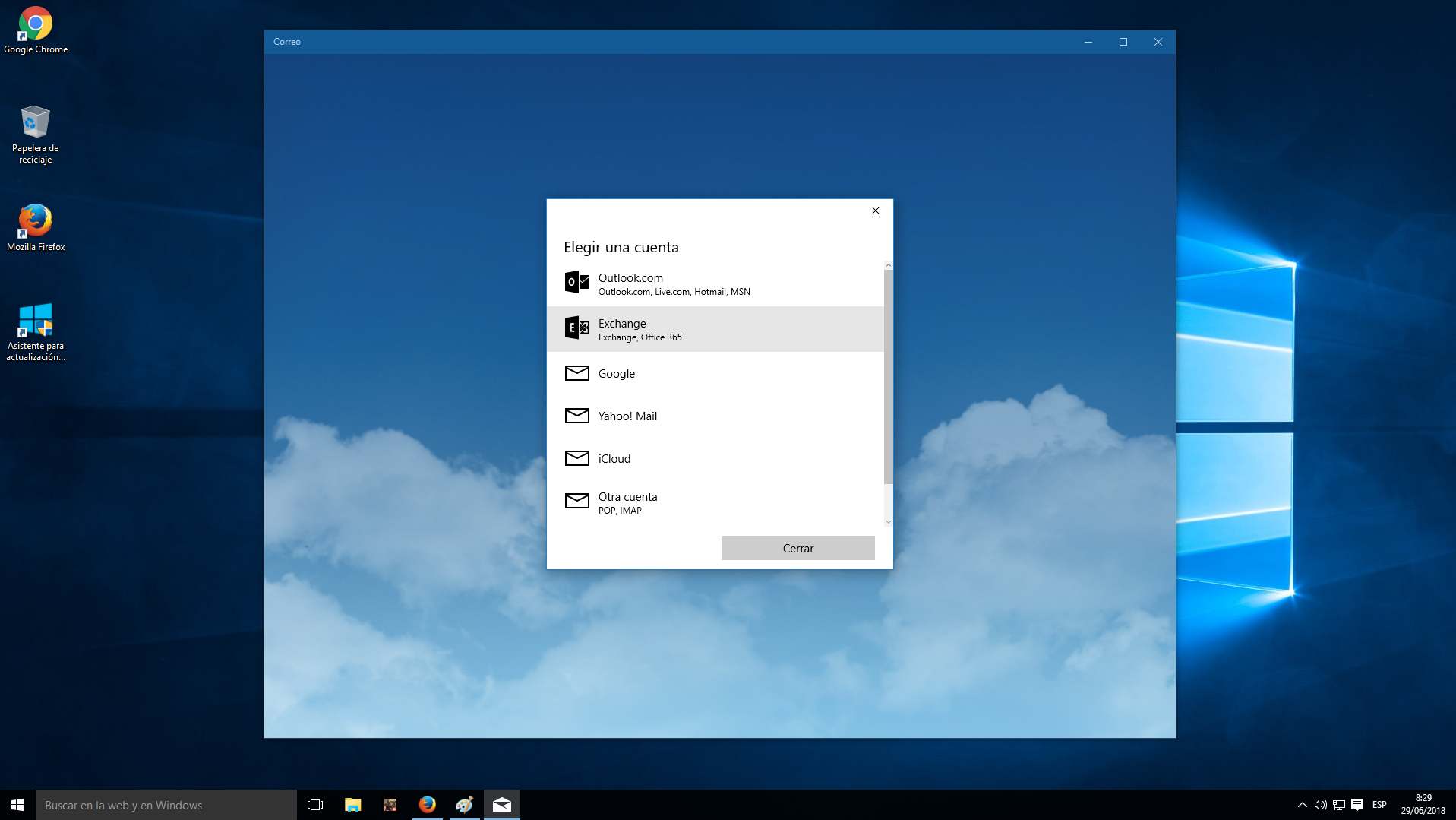 4. We will display a series of fields to fill out. First we will enter our email address and then our password.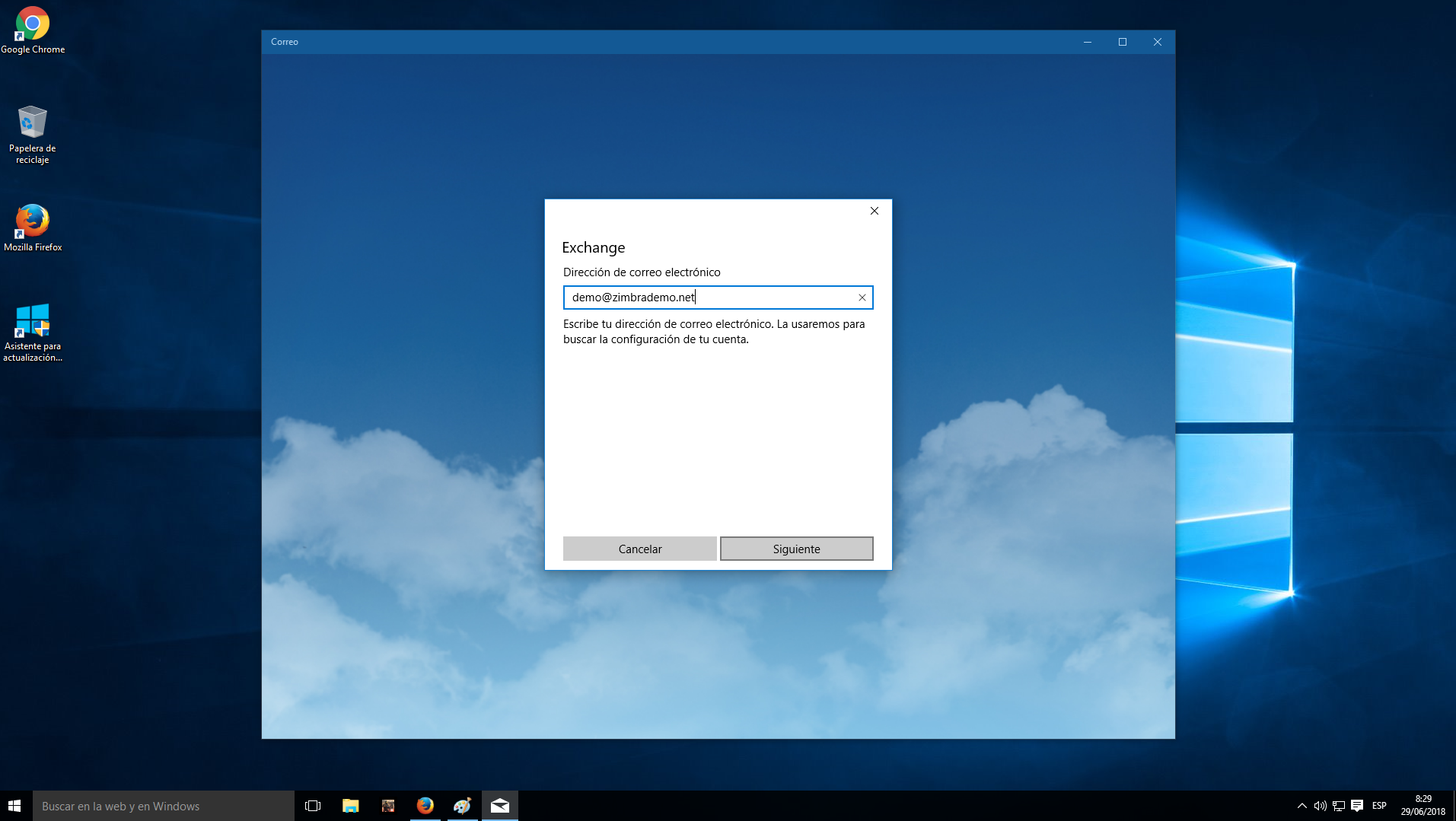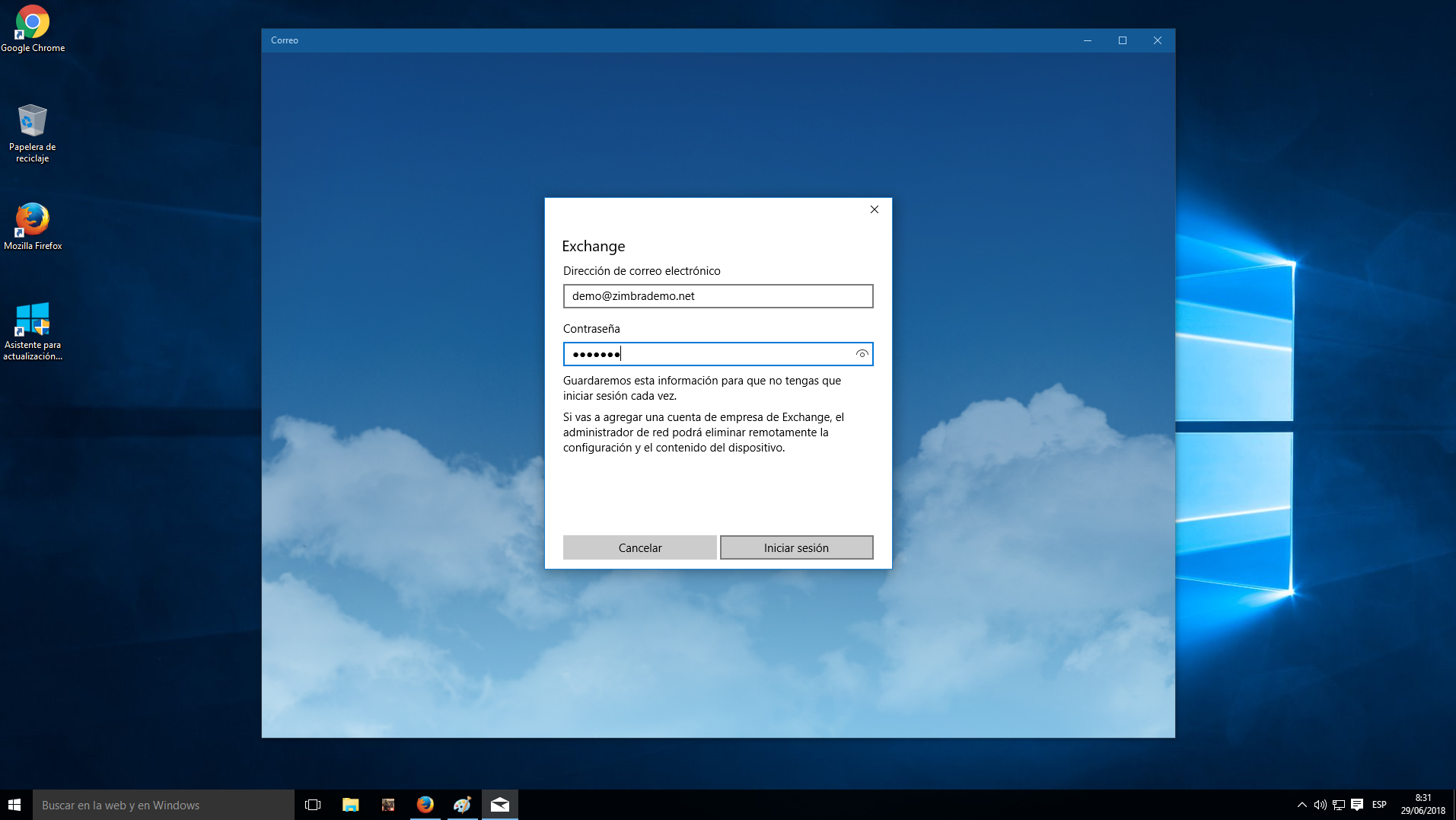 NOTE: If the automatic detection function is not configured, you will receive an error and we will have to enter the information manually by pressing Advanced.

Then we will enter the fields. First of all the Username, to differentiate it from other accounts that we have introduced. Second the Domain. In third place the Server. (The last two in case of ignorance we will contact our provider).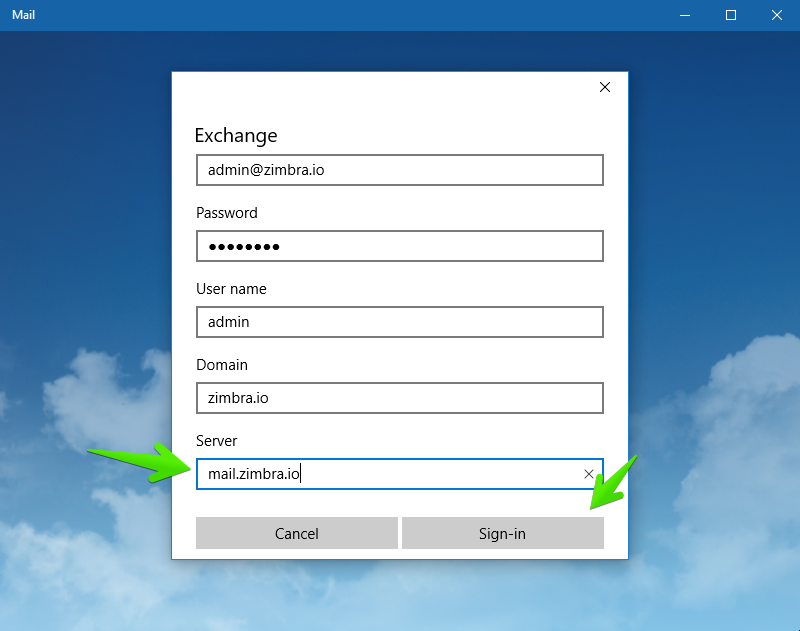 Another notice may appear because you do not have the valid CA and SSL certificate installed. In that case the following window will appear, where we will press Enforce these policies.

5. Once all the steps are completed, we can start using our account. Click on Done to finish.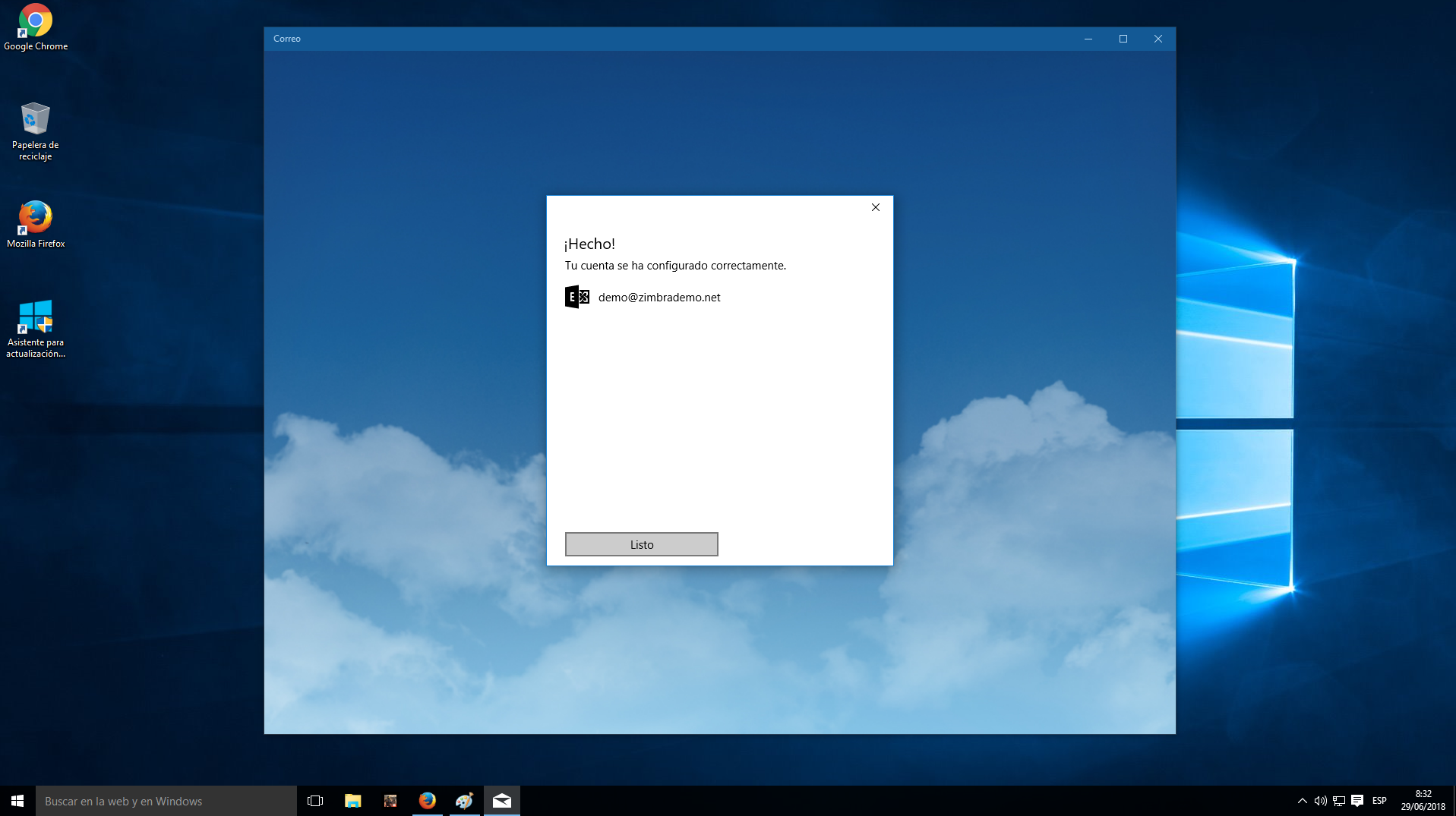 6. From this moment, we can open the Mail, Calendar and Contacts, noting that all these are already synchronized.