1. To set up our Zimbra as the default e-mail manager in Chrome we will first open our Zimbra account in Chrome. Once open we will observe in the upper right part of the screen, just at the end of the address bar, an icon with a shape similar to that of two rhombus together.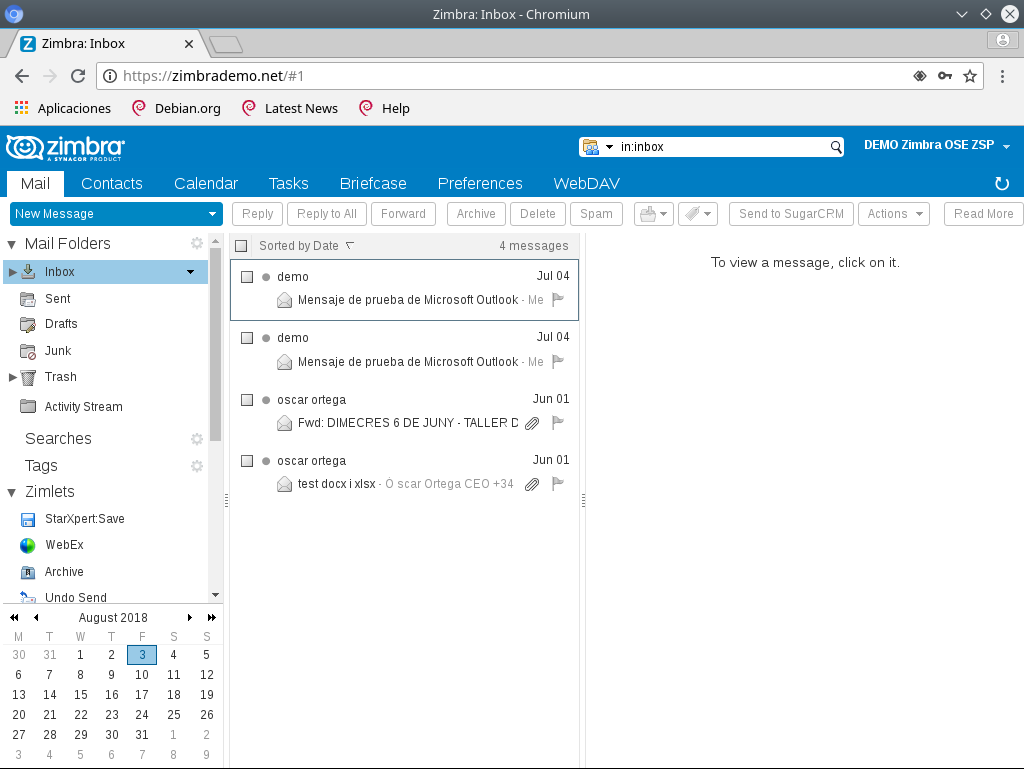 2. Once located, we will press it so that the following window appears. In it we will select Allow so that Zimbra opens the links of the electronic mail in Chrome and we will finish pressing Done.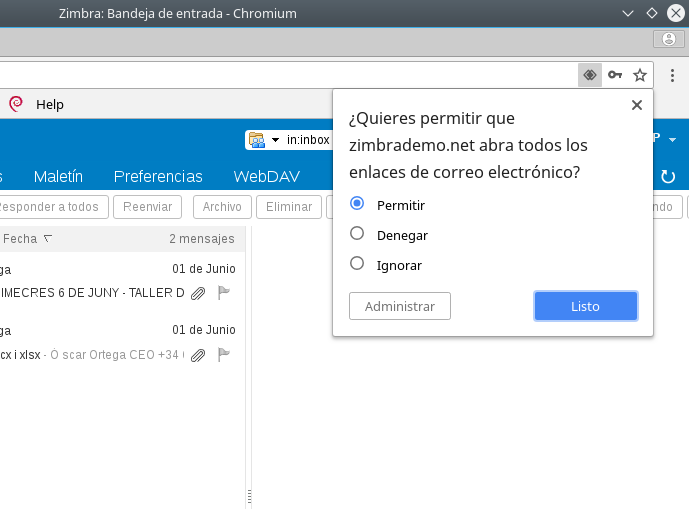 3. With this, every time we link an e-mail link, we will open it in Zimbra. To make sure that this works correctly, we'll go to the Chrome preferences (three vertical dots in the upper right) in the Settings section.
4. We will advance to the end of the page, by clicking on Advanced Settings and in Privacy and Security we will look for the Content Configuration section.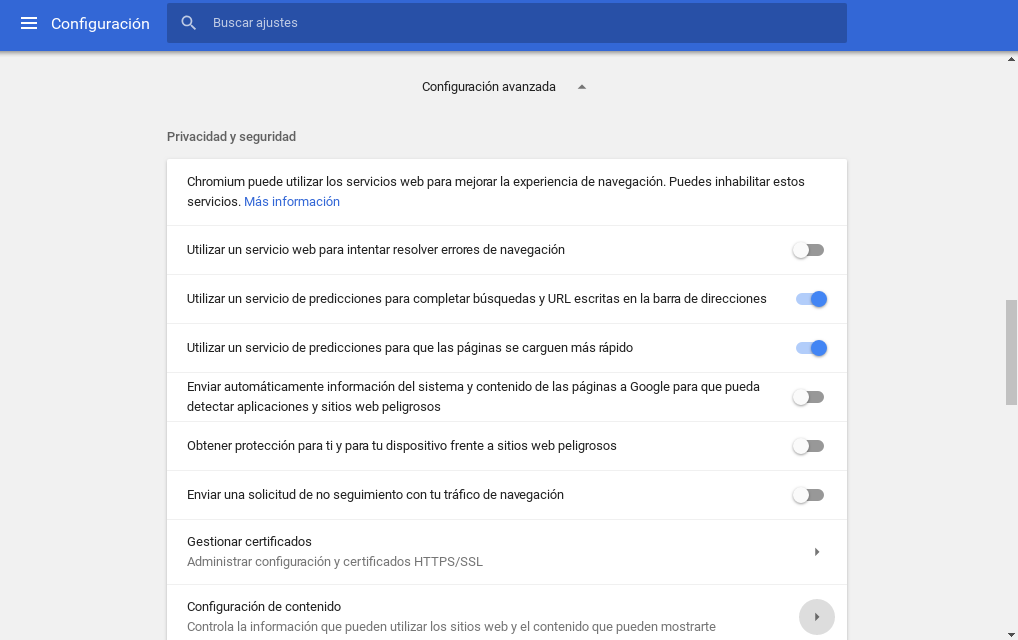 5. In this section we will find the option Controllers where we will have to find Zimbra inside as the default mail manager.