1. To manage our personal configuration in Nextcloud we will go first to the icon represented with the first letter of our username located in the upper right part of any tab. A drop-down will open in which we will press Settings.

2. In this first tab we can set a picture for our profile as well as all the other fields of Full Name, Email, Phone number, Address, Website and Twitter. Also next to the title of each field, pressing the padlock we can indicate if this field is visible only by us, by all our contacts or that is public.
In this tab we can also Change the Language of our Nextcloud and Change our Password.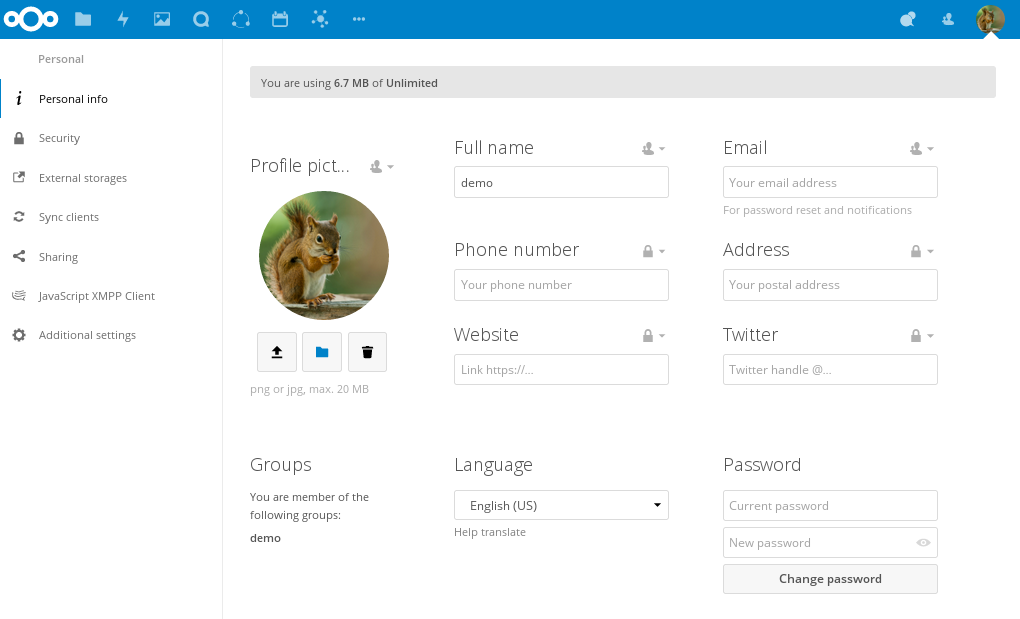 If we are administrators, we can manage Users and administer servers. In case we are, a section will appear to configure it.
In addition to the functions mentioned above, we can also configure different options in the other tabs we can find: Security, External stores, Synchronization clients, Share and Additional configuration.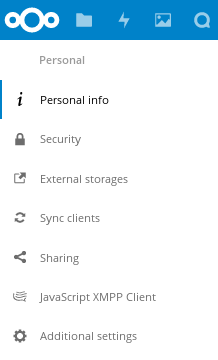 NOTE: The available configuration options depend on the configuration of our administrator. If we do not have any of the functions mentioned above available, we will contact our administrator.