How to visualize messages by conversation?
1. Previously, we could choose between viewing all our Inbox by Conversation or by Messages. Now, we can choose which emails to see by Conversation. To do this we will go to the email and press right click on it by clicking the Show conversation option. This will open a new tab with the mail display per conversation.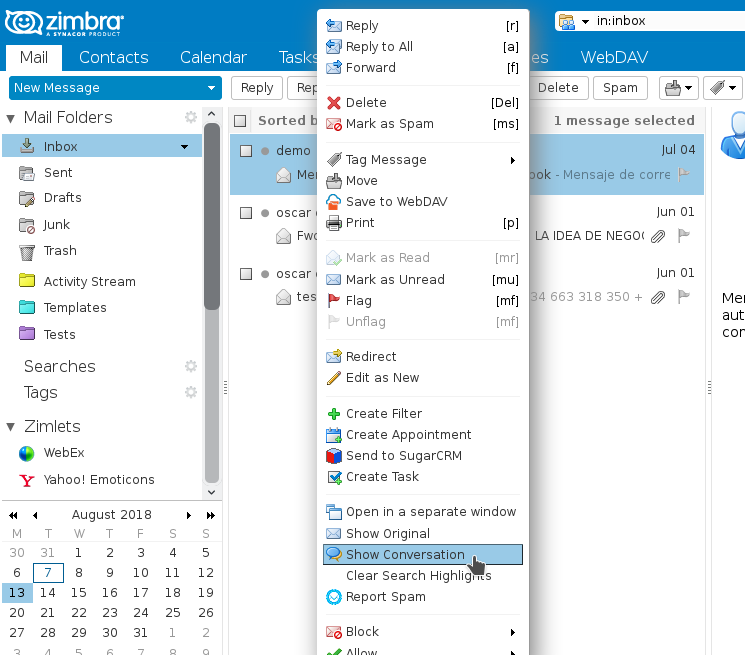 How to redirect messages?
1. The function redirect message will allow us to send a message that we have received to another contact without it knowing that we have been the issuers. The contact will see as sender the first person who sent us the message.
2. To do this, we will right click on the email that we want to send by clicking the Redirect option.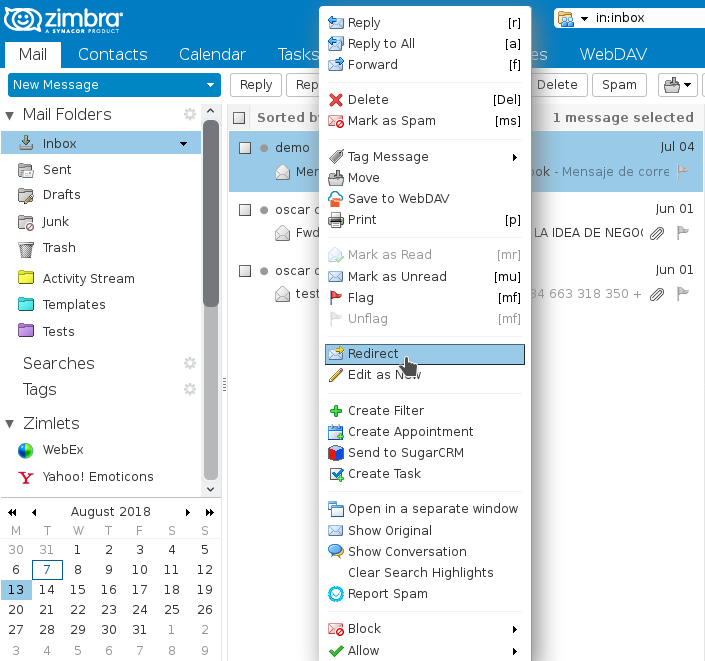 3. Once this is done, a window will open in which we will enter the recipient's email and press OK. (We can establish more than one recipient).

How to download messages in .eml format?
1. To download messages, we will use the Zimlet Save eml. If we do not have this Zimlet implemented, we will consult the manual How to implement Zimlets to our Zimbra?. Once implemented, we will drag the mail we want to download to the Zimlet Save eml located in the left side menu.

How to tag messages with color?
1. To distinguish the messages more quickly, once the messages have been tagged (to find out how to do it, see How to use the Tag function in Zimbra?) We can indicate that this message adopts the color of the label.
2. To do that, we will go to the Preferences tab in the Mail section. Here we will look for the Message Color option and we will mark it. Finally click on Save.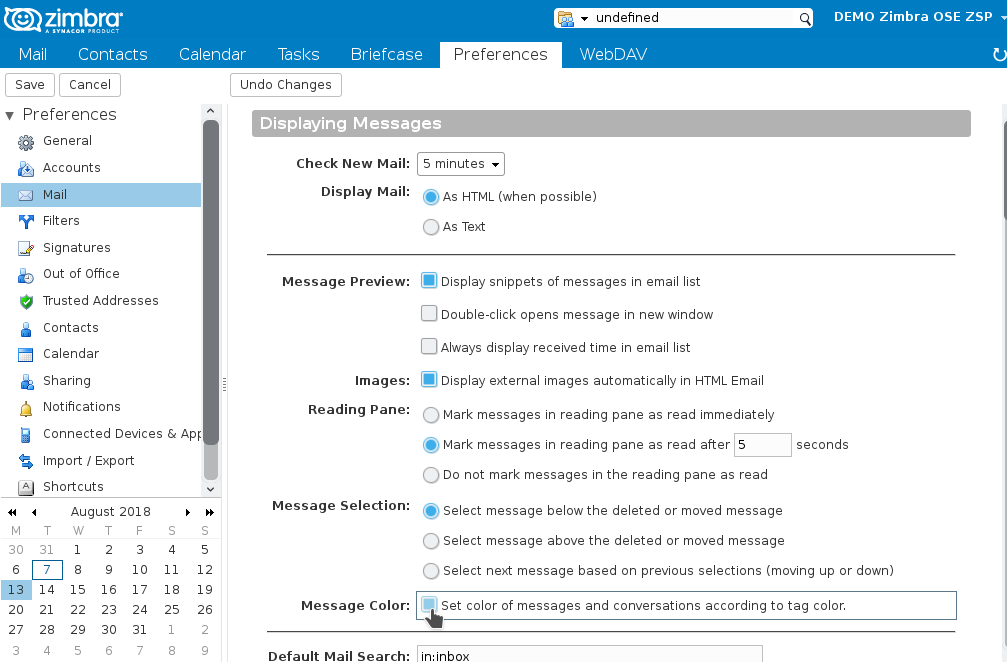 3. Now, when we go to our Inbox, we will see the mails of the color of the tag that they have associated.