1. To configure Zimbra accounts in Apple Mail we will first go to the Preferences… of said program:
2. We will access the Accounts section and click on the "+" button to add a new e-mail account:
3. The email account creation wizard will appear. Here we will add a Name (which will appear in the mailing), our Email Address and Password.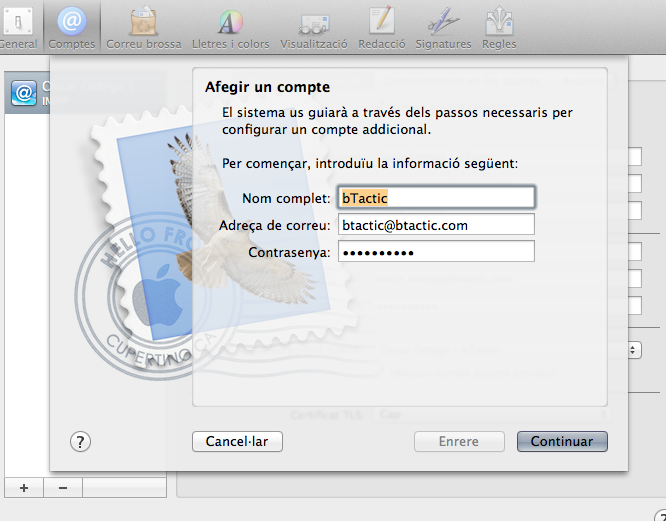 4. Next we will introduce the IMAP, POP3 or SMTP Account type and our Mail server (in case of ignorance we will contact our Zimbra provider).
POP: Only synchronize the folders of Inbox, Trash and sent items, and download emails from the server, with the possibility of deleting them from the server or not.
IMAP: Synchronize all the content of all the mailboxes that we have in the server, in a bidirectional way, that is, if we delete or move an email in the local mail client, it will do the same action in the mail web server.
Servers for our customers:
IMAP: imap.correowebseguro.com            SSL activated             Port 993
POP3: pop.correowebseguro.com              SSL activated             Port 995
SMTP: smtp01.correowebseguro.com       SSL/TLS activated     Port 587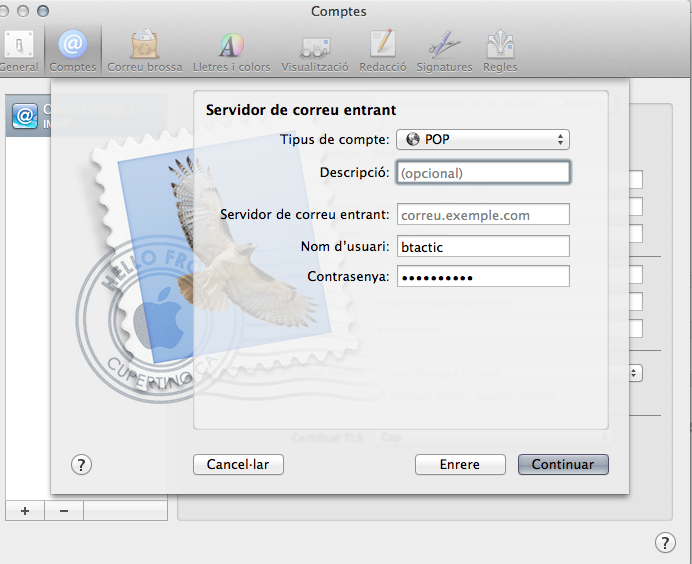 5. Next we will indicate the data of the outgoing mail server or SMTP, which in Zimbra, will always be the server of the same name and with the same authentication data as the incoming mail server.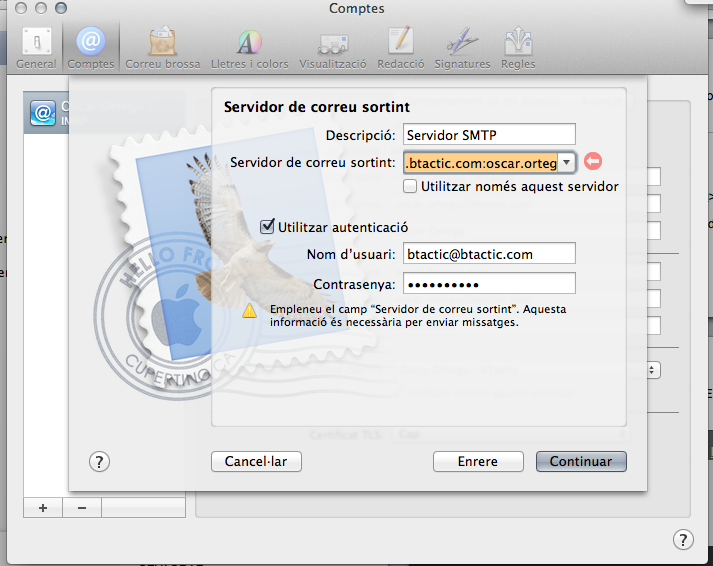 6. Finally we will have our mail synchronized correctly with our Apple mail program.