You can create your own special upload directories so that other people can upload files without having to log in to the server and without being a Nextcloud user. They will not be allowed to see the contents of this directory or make changes. This is an excellent alternative to send large attachments by email, use an FTP server or use commercial file sharing services.
Configuring our own space so they can upload files:
We will go to Files and create or select a folder where the uploads of anonymous files will be made and press the Share button.
In the Share section, click on Share link. Here we will select Allow upload and editing. Also optionally we can protect the link with a Password or Set expiration date.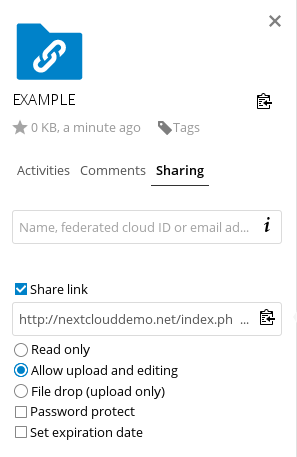 Now we can send the link to the upload folder manually or through the Nextcloud send function, if your administrator has enabled it.
Uploading files:
When the user who wants to upload a file receives the link, he will have to open it and press the Add button, represented by the (+) sign, clicking on Upload file.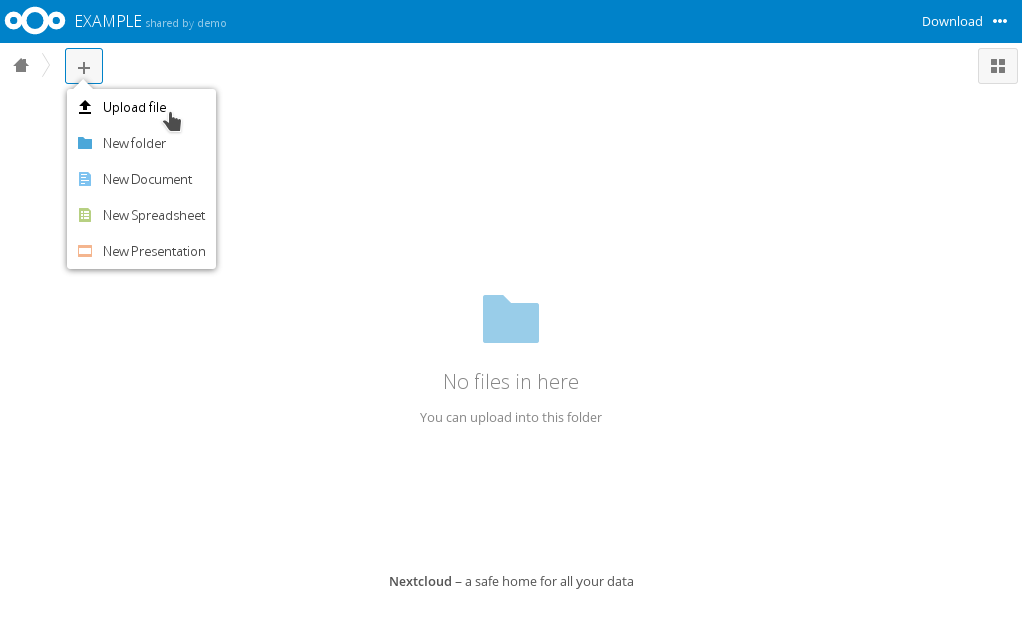 This will open a window in which we will have to select the file that we want to upload. We can also upload them by dragging them directly to the page.
At this time, when the creator of the folder enters this will observe new files but these will not have any information on which he uploaded.