1. To look for any email in Zimbra we will go to the search bar located in the top right. Once here we will introduce a keyword to search and press ENTER or in the magnifying glass.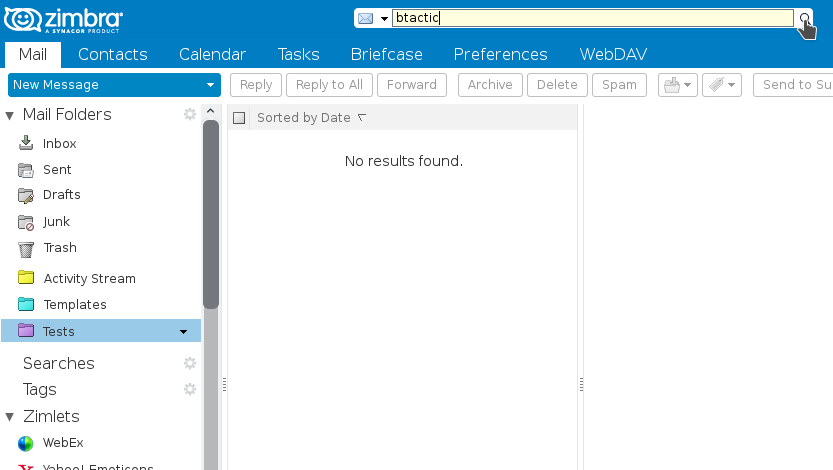 2. Once the search is done, the Search window will appear where we can specify the search even more.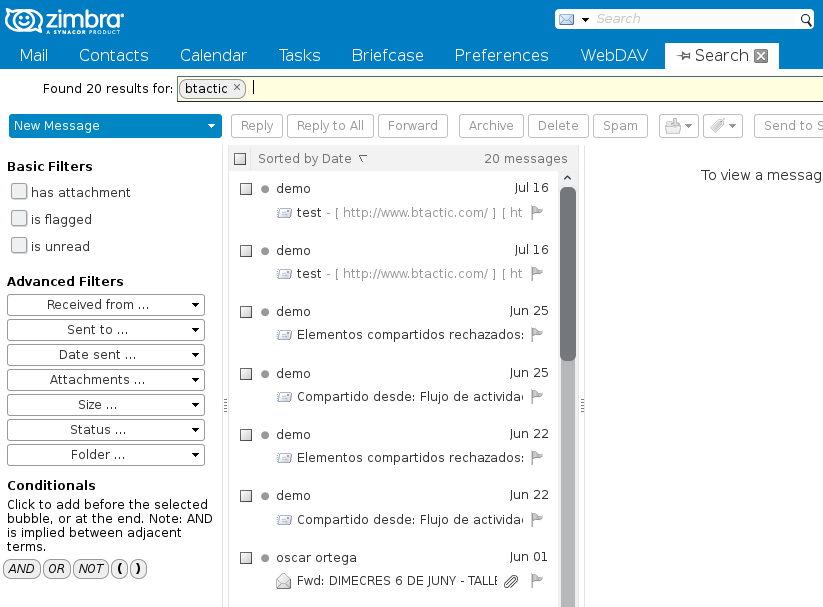 Here we can configure first, the Basic Filters to filter emails that have an attachment, that are marked or that have not been read.
Secondly, in Advanced Filters, we can filter emails by entering the email address or the domain of who we have received or sent the email, the date of sending, attaching an image containing that email, according to the size you have, the status in whoever is and the Folder.
Finally we can also specify the searches with the Conditionals AND, OR, NOT and ().