1. To tag an email and have it highlighted, we will press right click on the email and we will move to the option Tag Message and press New Tag.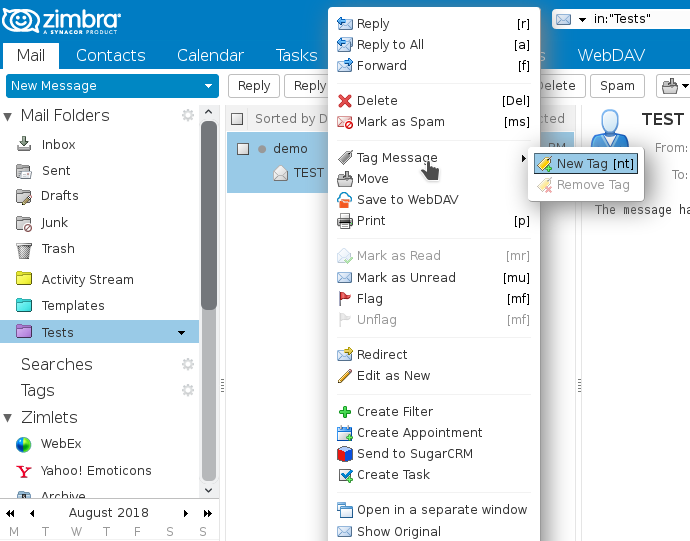 NOTE: If we already have a tag created, in the drop-down of Tag Message we will see the tag already created to be able to add more emails there in case we want it.
2. Once we have pressed New Tag, a new window will open in which we will introduce a Name and a color.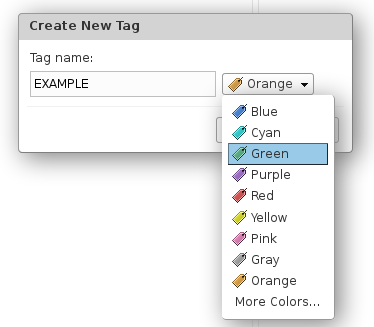 3. When we have all the desired emails tagged, we can go to the Tags section of the left side menu to see all our emails tagged.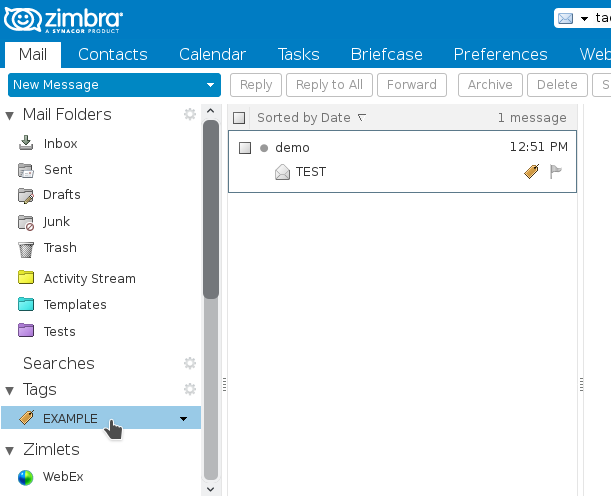 Another important interesting function of the tags is the possibility of displaying the tags that other users use in their accounts, through the shared folders.
An example of the use of this function would be to mark emails from a mail folder shared by different people, to know who has read or who has not read a particular email.
1. To understand how these labels are displayed, we propose the following example:
We (User 1) have shared a folder with another person (User 2) and we have entered two emails in this folder. The first email is tagged by User 1 and the second email by User 2.
NOTE: We will visualize a label that we have not introduced in GRAY color.
               

USER ZIMBRA  1

USER ZIMBRA 2
NOTE: If we tag a message with a tag that the other user also has with the same name, it will appear as a label of ours. In this way we can establish a system of identical labels in different users so that a more effective collaboration can be established.