1. To access the Administration Console, we will go to our Zimbra account, in our name, press the arrow to open the drop-down menu and we will enter the Admin Console.
NOTE: We can also access through the following URL. (We will contact our Zimbra provider if a problem arises)
https://www.url-de-nuestro-servidor.com:7071   Example: https://www.zimbrademo.net:7071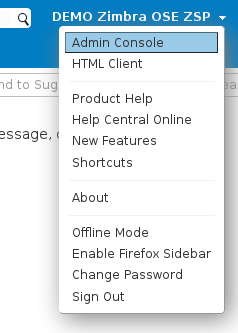 2. Once here, the screen to access the Zimbra Administration Console will appear (it is possible that a security warning will appear that we will accept without any danger).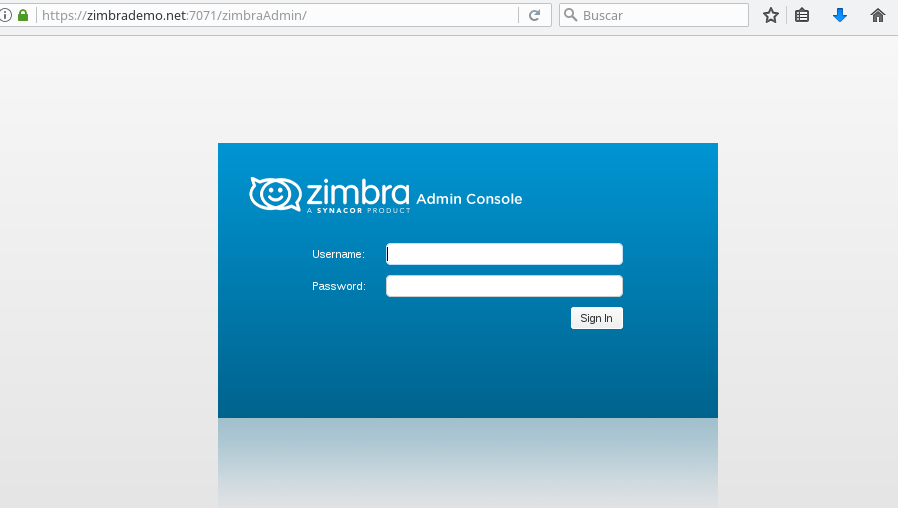 3. Next, we will access our portal, logging in, and we will enter our Administration Console.