1. To log in to SuiteCRM we will go first to the following link:
2. The following page will open, in which we will have to fill in the fields through the data provided by our bTactic provider.
NOTE: Before logging in, we can select the language we want to use.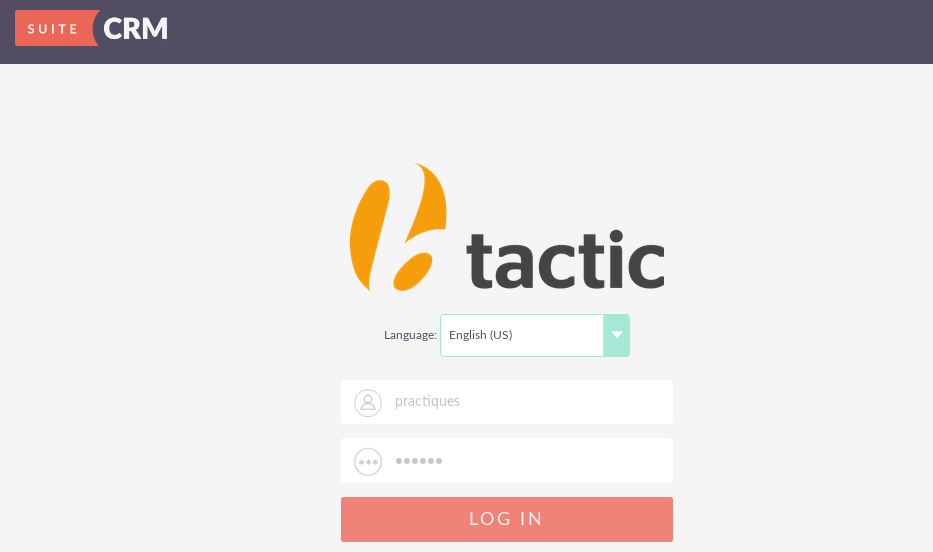 3. Once the data and the language have been entered, click on LOG IN to start using CRM.
FORGOTTEN PASSWORD

If we have forgotten our CRM password, and we can not access our account, we will press, after having tried to enter with a password, Forgot Password?. This will open some fields to fill out, our user and the email address associated with that account. Later we will receive an email that will indicate the steps to follow.