1. To archive Zimbra emails in SugarCRM we will go first to the Zimlets section located in the lower left, in the main Mail screen. Here, we will click on the zSugar icon and log in with our CRM account (if we do not find it, we will consult the manual How to implement Zimlets to our Zimbra?). We will fill in the fields with the data provided by our CRM provider. In SugarCRM URL we will introduce the address that appears in the address bar when we initiate CRM session in our browser.
2. Next we will look for the zSugar icon and with right click we will press Force Authentication that will make the following message appear.
3. At this time, we will go to the email we want to send to SugarCRM. To do so, we can find the button located on the top right, Send to SugarCRM or by right-clicking on the email in Send to SugarCRM.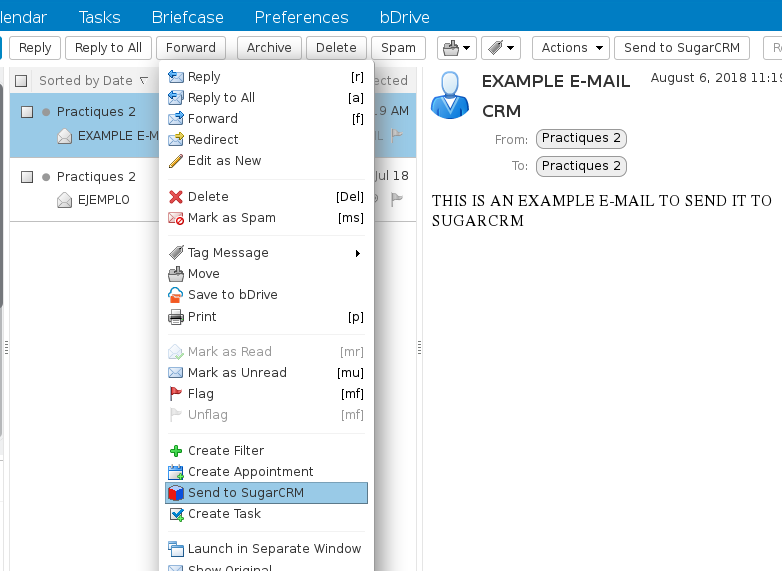 4. A new window will appear that will allow us to relate our e-mail with accounts, contacts, leads, opportunities, cases or projects. At this point, the default system will look for those relationships that already exist created in our SugarCRM. We can see if the e-mail comes from an email that we have registered in one of the contacts in the FROM: box, which will appear at the top. We can also find the sender of the email in the TO: drop-down or indicate an email Other: manually, which will have to be related to a client, contact, opportunity, case or project of our SugarCRM. We can also Change Subject, to establish a different one from the mail. Finally we will select the element to which we want to send the e-mail, press OK.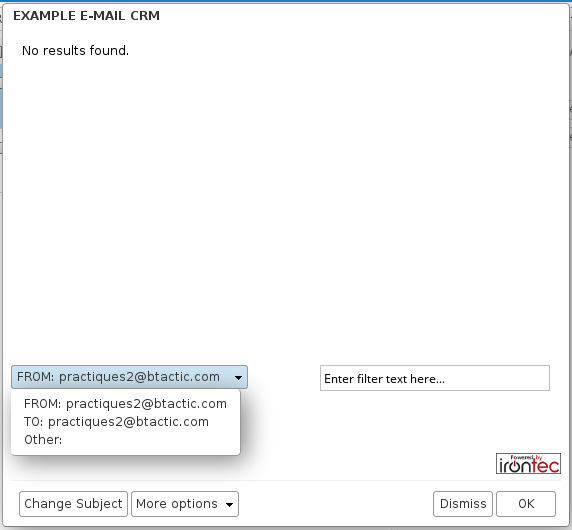 5. If the sender of the message is not a client, contact, or potential client, we can create a new one in More options and Create Lead.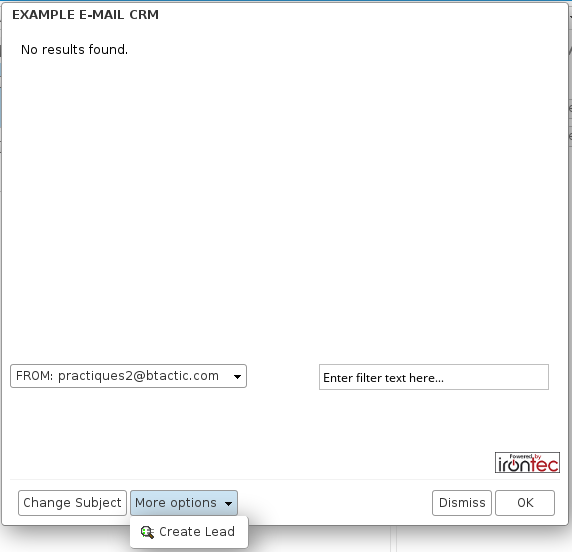 6. With this, a window will open with fields to fill according to our needs. When finished, we will press OK.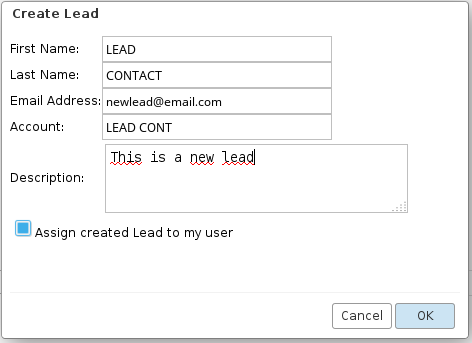 7. Once the Lead has been created, we will be able to send you the e-mail for your file, as we have seen previously. From this moment we will see the e-mail sent within the history of our client or contact in Sugar CRM.
NOTE: If we want to automatically tag the e-mails, we will go to the login window in zSugar and add in Mark exported with Tag: (if the tag does not exist, it will be automatically created in Zimbra).