1. To configure IMAP mail, we will first go to the Tools tab in Account Settings. We will press New… that will open a window where we will select Microsoft Exchange, POP3, IMAP or HTTP and continue with Next.
2. We will select the option below, Manually configure server options or additional server types.
3. In the next window, click on Internet e-mail and click on Next.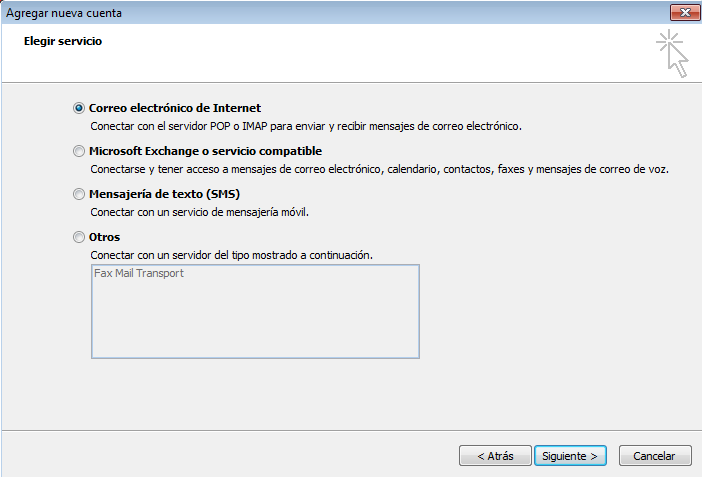 4. We will see a series of fields to fill out. First the name. Second, our email address. Third, we will select IMAP account. In fourth and fifth place we will introduce our server (in case of ignorance we will contact our provider). Finally, we will enter again our email address and then our password. We will also mark the option "Test account configuration…" and we will NOT mark "Require session initiated using Authentication…".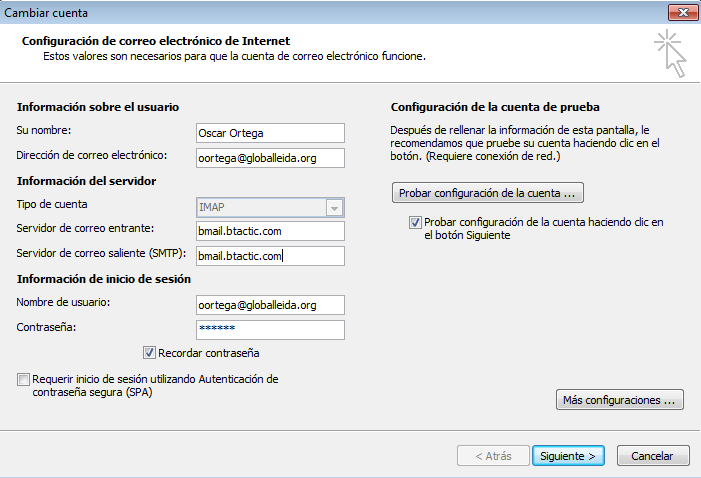 5. Next we will press More configurations… and in the tab Output Server, we will mark "My server of exit (SMTP) Requires authentication" and "Use the same configuration that my servant of mail of entrance".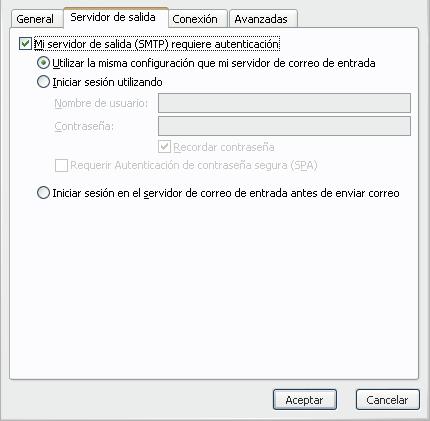 6. Finally, in Advanced, we will activate the SSL option, with ports 993 in IMAP and TLS option and port 587 for SMTP. We will finish with Accept, and we will be able to start using our IMAP mail in Outlook 2007.