1. To synchronize our contacts with CardDAV-Sync we will first go to the Play Store to download the application that will allow us to do that. For this we can open the following link or search manually.
https://play.google.com/store/apps/details?id=org.dmfs.carddav.sync&hl=es
2. To search for it manually we will look for Play Store (represented by a triangle of colors) on our Smartphone and once inside, in the search bar, we will introduce carddav-sync free. Click on the application and Install.
3. At this time, we will already have CardDAV-Sync installed on our device. To login to the application, we will look for it in the menu of our device. Once opened we will see a list of different account types to add. We will press on CardDAV.
4. Next we will see a list of fields to fill out. First, we will introduce the server (in case of ignorance we will contact our provider). Second, we will check the Use SSL option. Third, the email address. Finally, the password.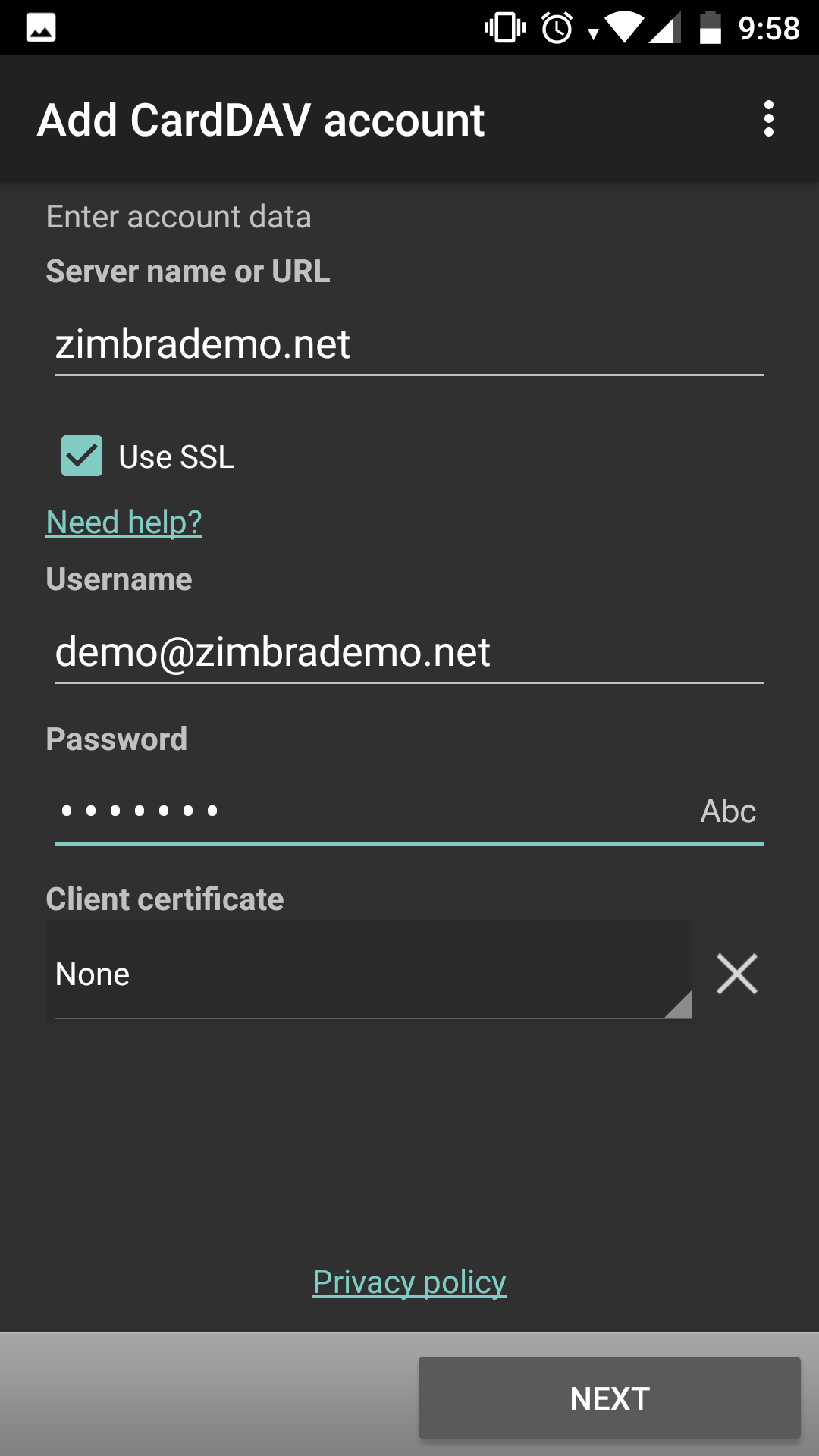 5. We will continue with Next and in the next screen we will select everything that we want to synchronize. We will introduce a name to differentiate it from other accounts that we have in our contacts, WITHOUT checking the option "Sync from server to phone only" and we will finish the process with Finish.
6. Next we will press Done and we will verify that the contacts are correctly synchronized. To do this, we will select our account on the screen that will appear. Then we will go to the three points on the top right after the application is opened and press Manage account. Once this is done, we will make sure that the Contacts option is activated.
7. Finally, we will go to our default contact application and observe how all our contacts have synchronized.