1. To embed the signature by URL in Zimbra using the briefcase, we will first go to the Briefcase tab and create a new briefcase (right click on our name in New briefcase).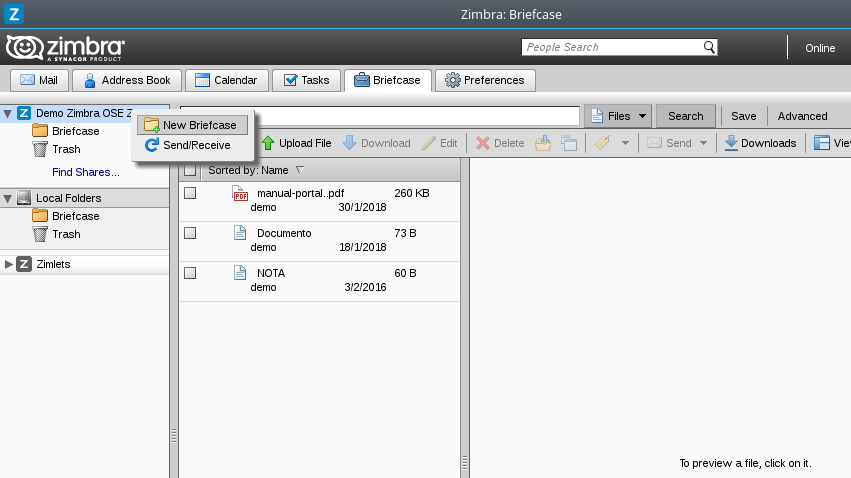 2. We will name it as a signature and press OK.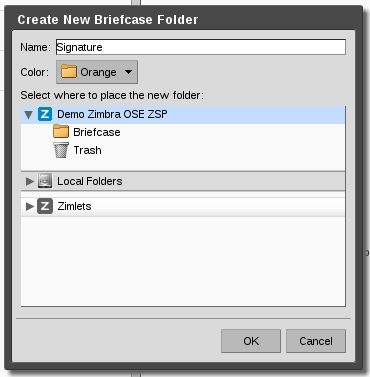 3. In this Briefcase, we will add the image that we want to embed in our signature. To do this, click Upload file, and then Choose files. We will look for our image and we will finish with OK.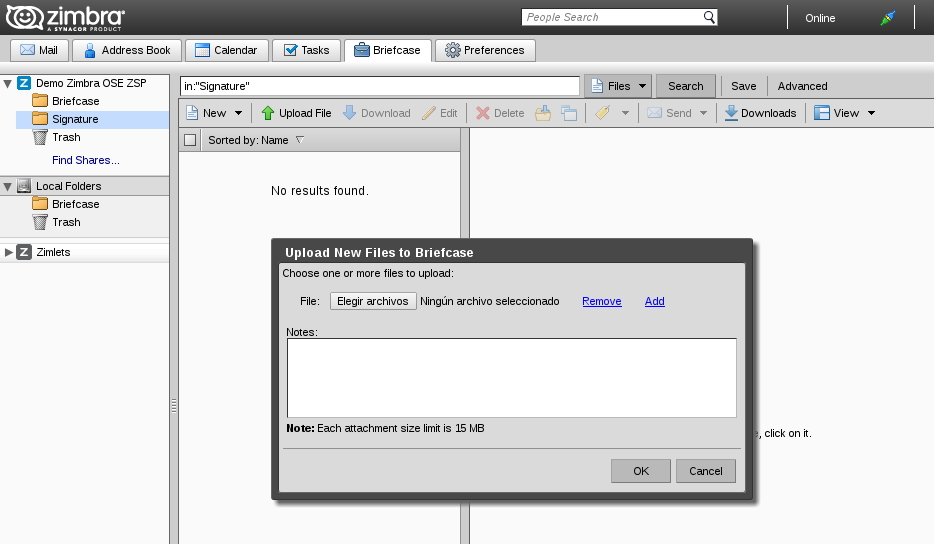 4. Once we have uploaded our image, we will share our folder publicly. Press right click on the folder, in Edit Properties. Next we will press Add share… and press Public (view only, no password required). Finally we accept with OK.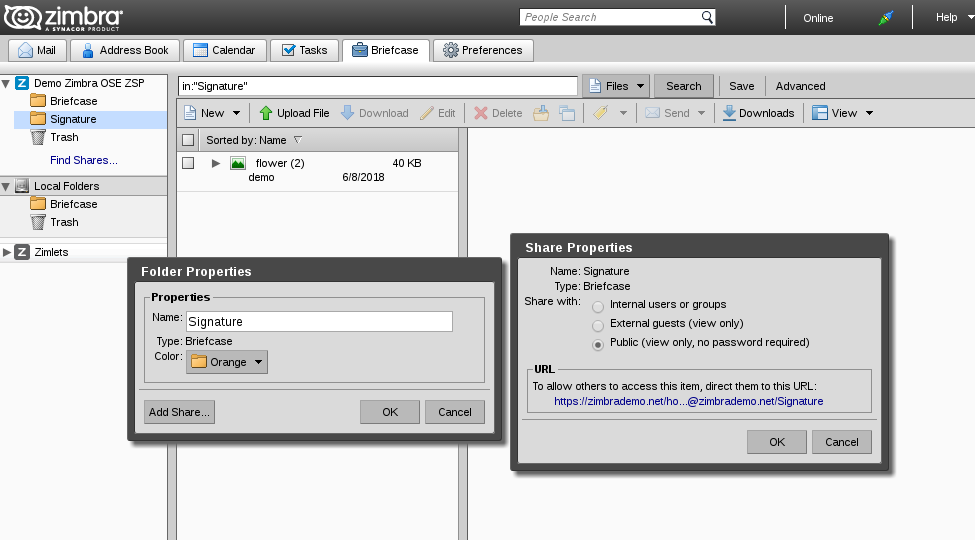 5. We will continue with right click on the image previously uploaded in our folder, in Send link(s).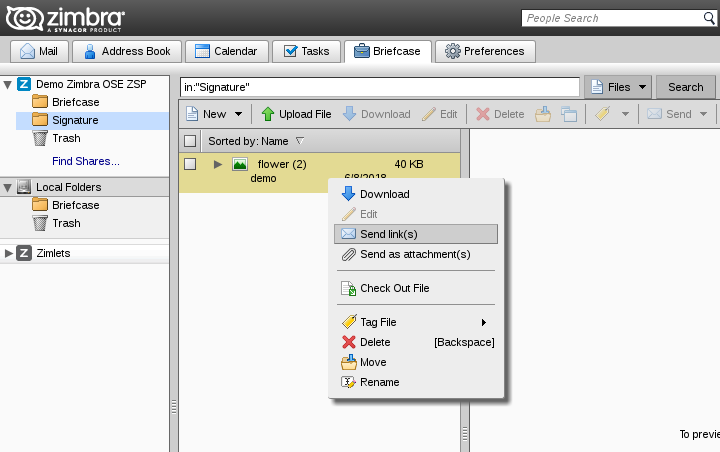 6. We will open a new message where we will copy the web address (URL) that heads the message (we select the URL, right click and Copy).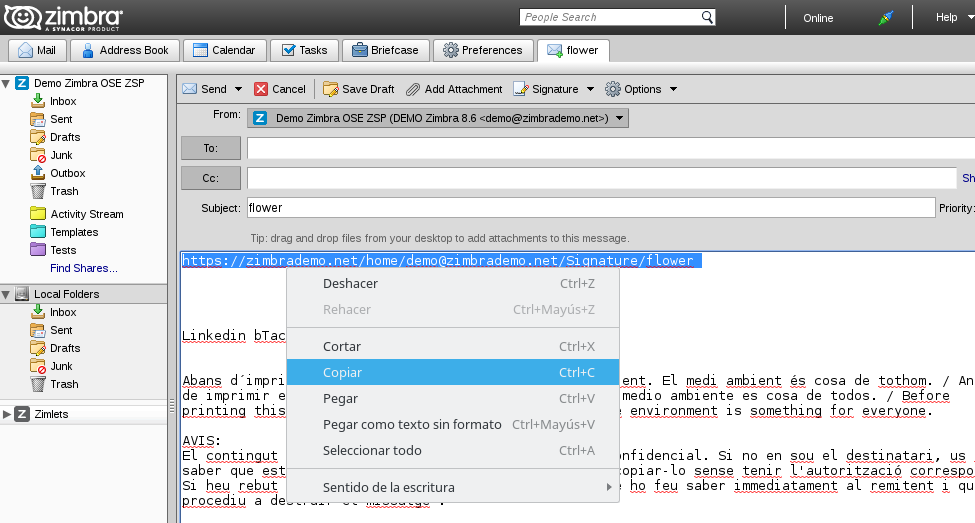 7. Next we will embed our image in the signatures. For this we will go to Preferences in Signatures. Here we will create a new signature, or use an already created one, in HTML format (very important). Finally we will look for the next icon

. Pressing it will access a small window where we will enter the previously copied URL (right click, paste). Finally we will Save the changes.