You can easily export / import Analytic Reporting Tool reports from one system to another. You can also use the report export as a backup of your created reports before system upgrades or migrations.
In order to do this, you need to log-in into your CRM system as an Admin user. Open Analytic Reporting report list.
For Report Export, please select the necessary reports. Click Export in the top-right corner.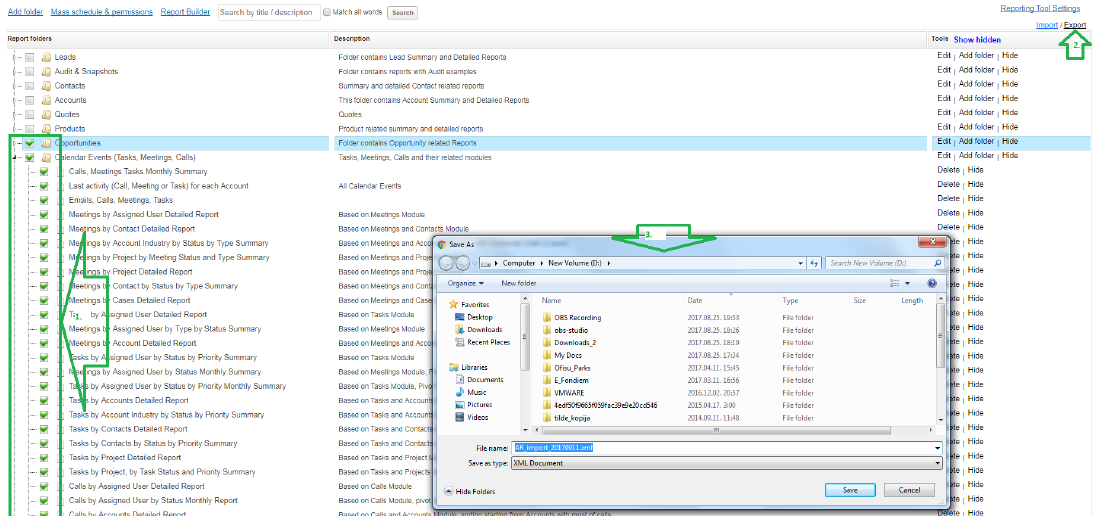 Then Save the file for later use.
For Report Import, you have to be an Admin user and navigate to Analytic Reporting Tool report list.
Click Import in the top-right. You can choose to import the reports with their folder structure as they were during export or you can select any folder in your current system to have reports imported within.

Click to select previously exported reports file and then click the Import button.
You should now see the newly imported reports in your system.