1. To group messages from the Inbox or from any folder we have, we will first go to that folder where we want to group the messages. Once there we will be at the top of the list of emails. We will press right click.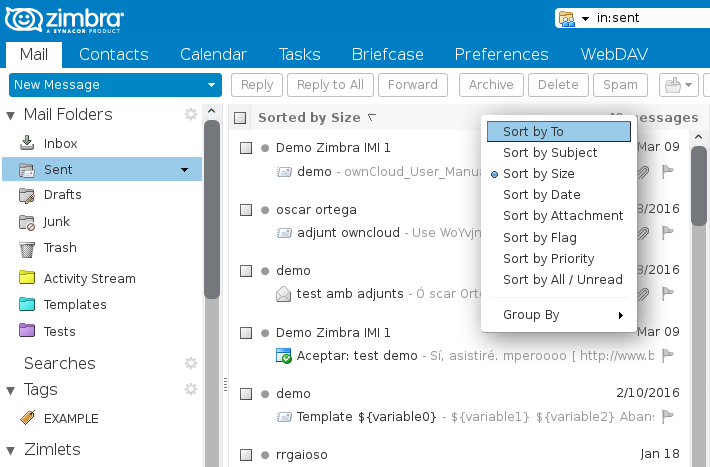 2. We will go within the drop-down, to the section Group by and we will select the criterion of grouping that we want. All that mail will be sorted automatically from that criterion.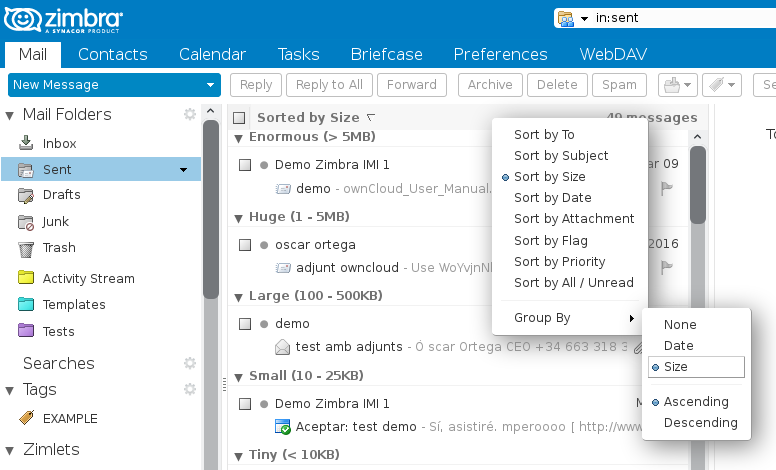 NOTE: In addition to grouping them we can also sort them through the same drop-down shown above according to the Subject, Size, Date, Attached file, Flag, Priority, All/Unread.
3. To change from Ascending to Descending mode we will press the arrow next to Sorted by …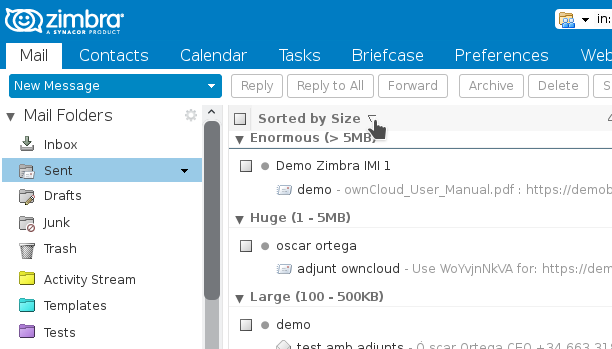 4. We can also change the preview of the messages using the View drop-down, located on the top right, in the Reading Panel. We can choose between seeing the emails on the right, at the bottom, or off (in this last option we will have to double click on the emails to see them).